Welcome, readers, to an all-new AniWeekly! Before we begin, we'd like to take a moment to extend our deepest concerns to the residents of Japan. The nation was rocked by a pair of earthquakes, which have left over 40 dead, and thousands without shelter. Our thoughts are with everybody affected by the disaster.
In happier news, the folks at Pied Piper, Inc. can breathe a sigh of relief. After a truly touch-and-go Kickstarter, the company raised over $220,000 when the campaign closed on Saturday.
In The News
Kyoko's revenge is complete! Pied Piper's Kickstarter to dub and release Skip Beat! on DVD and Blu-Ray closed with a rousing success. The campaign pulled in $224,546 across 1,646 backers. To celebrate, Cristina Vee, Mela Lee, and Erica Lindbeck took to YouTube to thank backers for their support.
Shall we play a game? A new entry in the WIXOSS anime franchise, titled Lostorage Incited WIXOSS, will hit Japanese TV this fall.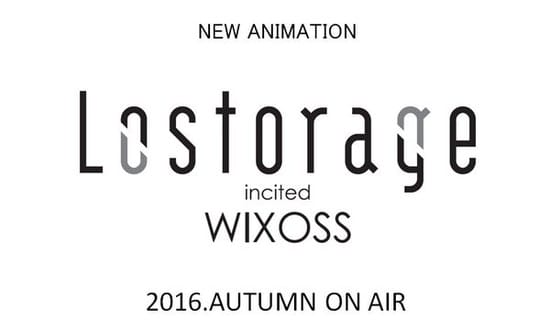 A whole new view of Aincrad. IBM released new footage from their Sword Art Online VR MMORPG in a 3-minute featurette.
https://www.youtube.com/watch?v=FTo7xMiDQ8A
Get a first look at The Major. Paramount revealed the first still from their Ghost in the Shell film last week, offering a glimpse at Scarlette Johansson in full costume. In addition, several cast and crew members were announced. Juliette Binoche (Chocolat, The English Patient) will play Dr. Ouelet.
Kadokawa was on a roll! Last week, Kadokawa made two major business moves. First, they entered a strategic partnership with Crunchyroll, which grants Crunchyroll global distribution rights to all Kadokawa anime titles for the next year. The second was Kadokawa's purchase of a majority stake in Yen Press.
From The AniBlogging Community
PSA Time! In a brief PSA, Karmaburn implores readers: "For the love of all that is holy, do not watch Macross Do You Remember Love? before the original series.
Returning to the normal life. Lauren at Otaku Journalist wrote up a brief summation to her big trip to Japan, complete with links to her travelogue on Forbes.
Weekly Fun Stuff!
YuruYuri and rock group Muse aren't normally two things mentioned in the same sentence. That said, though, maybe they should be. AMV editor bbsnypur blends the series with Muse's Make It Better in a fantastically fun mash-up.