Ah! After 10,000 years, I'm free! It's time to… wait. Who the hell is that?!
Yesterday, People Magazine revealed a new promotional image for the 2017 Power Rangers film. The new photo reveals Elizabeth Banks (The Hunger Games) as Rita Repulsa.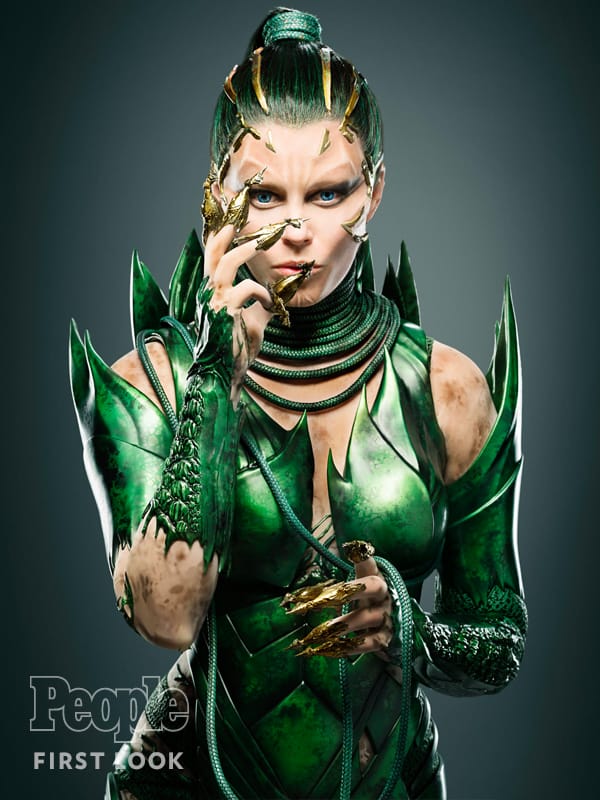 In an interview with the publication, Banks revealed that her role is "definitely a modern and edgy re-imagining of the original Rita Repulsa," and that she's looking forward to "being unpredictable as a character." She also noted that the crew "wanted to give her a backstory that connects her to the new Rangers."
Banks is enthusiastic about the part, stating that she's never played a villain before. She's looking forward "world domination – and being unpredictable as a character.
The 2017 film will reboot the original Mighty Morphin Power Rangers. The confirmed cast includes:
Billy (Blue Ranger): R.J. Cyler
Kimberly (Pink Ranger) Naomi Scott
Zack (Black Ranger): Ludi Lin
Jason (Red Ranger): Dacre Montgomery
Trini (Yellow Ranger): Becky Gomez
Rita Repulsa: Elizabeth Banks
A staff visual, which shows the main cast in costume, was released last month.
Dean Israelite (Project Almanac) is directing the film, which features a script by John Gatins (Kong: Skull Island, Real Steel), Burk Sharpless, Matt Sazama (Dracula Untold), Max Landis (Chronicle), Zack Stentz, and Ashley Miller (X-Men: First Class, Thor).
Haim Saban, Brian Casentini, Wyck Godfrey, and Marty Bowen are serving as producers on the film. Allison Shearmur and Brent O'Connor will executive produce.
Other staff members include:
Music: Brian Tyler (Avengers: Age of Ultron)
Costume Design: Kelli Jones (Straight Outta Compton)
Set Design: Hamish Purdy (The Revenant)
Suit Design & Visual Effects: Weta Workshop (The Lord of the Rings)
Stunt Coordinator: Paul Jennings
Production Designer: Andrew Menzies
Director of Photography: Matt Lloyd
Jason David Frank, who played Tommy the Green Ranger in the original series, plans to appear in the film in a cameo appearance.
Lionsgate describes the film as:
Saban's Power Rangers follows five ordinary high school kids who must become something extraordinary when they learn that their small town of Angel Grove – and the world – is on the verge of being obliterated by an alien threat. Chosen by destiny, our heroes quickly discover that they are the only ones who can save the planet. But to do so they will have to overcome their real-life issues and band together as the Power Rangers before it is too late.
Source: People