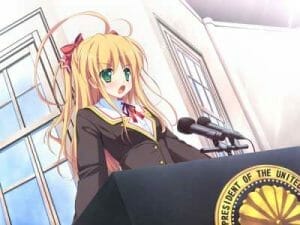 Good morning, my fellow anime fans.
I'm sure you've noticed that, through the course of yesterday afternoon and into today, things have been a bit… "offbeat." The site was either down, or just looking wrong.
It's not fair to leave you in the dark, readers, so I'm taking this opportunity to speak directly to you.
Yesterday, at about 4:30PM, our site saw a massive spike in activity. This was punctuated by the site screaming to a halt. A thorough investigation showed corruption in several areas. We're still doing a root-cause analysis, but we can confirm that our databases were 100% irrecoverable.
We do maintain daily backups with VaultPress, who were nothing short of amazing in helping us get back in action on a shiny new server setup. Thanks to their incredible customer service, and almost obsessive attention to detail in backing up our setup, we were able to get back into action quickly with relatively little data loss.
And, for that, I thank them from the bottom of my heart, on behalf of everyone on the team.
As of now, we're nearly 100% back in action. Unfortunately, due to the fact that our server was apparently turning into a flaming heap of anger and pain, our provider was unable to retrieve backups from the 18th. I'll try to restore these from cached files today, but these may be lost to the sands of time.
For now, though, thank you for staying with us through this time – we know it's been a bit hectic and chaotic, and we're incredibly thankful for your patience.