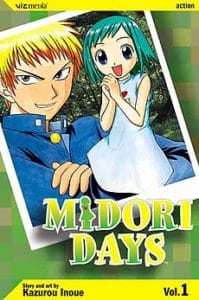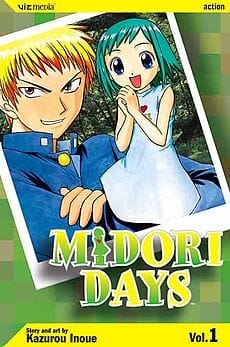 Kazurou Inoue's latest manga will take readers on a gender-bending adventure.
The latest issue of Shogakukan's Shonen Sunday S magazine announced that Midori Days creator Kazurou Inoue is launching his latest manga project. The new series, titled Shitei Bōryoku Shōjo Shiomi-chan, will appear in the July issue of the publication, which hits Japanese newsstands on May 25.
Shonen Sunday S describes the manga as:
The boss of a scaaaary organization undergoes plastic surgery and becomes a beautiful young girl!? A heroic, heartfelt school comedy is whipped up by the toughest new heroine in Japan who has gorgeous looks and a wicked heart. This is what it means to be cool!
Inoue is best known for creating Midori Days (Midori no Hibi), which ran in Weekly Shōnen Sunday from 2002 through 2004. The series spanned 85 chapters, which were collected into 8 volumes. The title received a 13-episode anime adaptation in 2004, which was helmed by Tsuneo Kobayashi () at Studio Pierrot.
In North America, Viz Media holds the domestic rights to the Midori Days manga, while Media Blasters releases the anime.
Source: Anime News Network