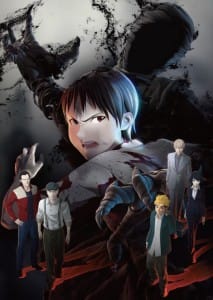 The Demi-Humans are ready to return for one more installment.
The latest volume of Gamon Sakurai's Ajin: Demi-Human manga revealed that the series is getting a second anime season. The new episodes are slated to hit Japanese TV in October.
Ajin – Demi-Human aired during the Winter 2016 broadcast season. Hiroyuki Seshita served as chief director on the project at Polygon Pictures, with Hiroaki Ando working as director. Yuki Moriyama provided character designs.
In addition to the TV series, Ajin is receiving a three-part film adaptation. The first feature, titled Ajin: Shōdō hit theaters in November 2015. The next feature, titled Ajin: Shōtotsu, will get a three-week theatrical run beginning on May 6. The final feature, Ajin: Shōgeki, will hit Japanese theaters on September 23.
Netflix currently holds the global streaming rights to Ajin – Demi-Human. The title streamed on Netflix's Japanese service as the show aired. The series hit regions outside of the home market last month.
Source: Anime News Network