A taboo tattoo sounds like the end result of a night filled with liquor and regrets.
Earlier today, the official Taboo Tattoo anime website updated with the show's main cast. The series will cast the following:
Justice "Seigi" Akatsuka: Makoto Furukawa
Tōko Ichinose: Chika Anzai
Bluesy = Fluesy (also known as "Easy") : Mikako Komatsu
In addition, character designs for the three characters were released:
Taboo Tattoo is based on Shinjirō's manga of the same name. The series will be helmed by Takashi Watanabe (The Slayers, Boogiepop Phantom) at J.C. Staff, with Shinya Hasegawa (Golden Time, Revolutionary Girl Utena) providing character designs. The team of Mayori Sekijima (Saber Marionette J, Pandora Hearts) and Masateru Ohtake will be in charge of series composition, while Shinji Hosoe scores the soundtrack.
Taboo Tattoo will hit Japanese TV this July. A 38-second promotional teaser was released in March, which you can check out below: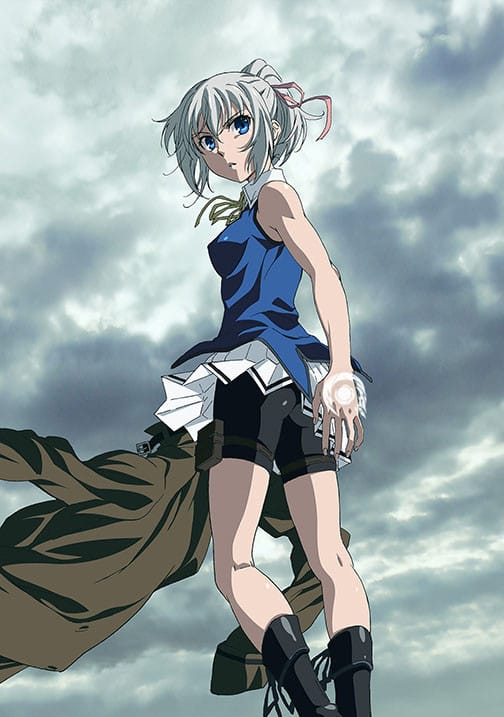 The original Taboo Tattoo manga is an ongoing series, which began in the pages of Media Factory's Monthly Comic Alive in November 2009. Yen Press currently releases the title in North America. They describe the title as:
By all accounts, middle schooler Seigi is pretty unremarkable except for his martial arts prowess and a desire to protect the weak. But when his good intentions are put to the test by saving an old homeless man from some street thugs, the mysterious man shows his gratitude by…burning a tattoo onto Seigi's palm?!

It turns out, the tattoo is a powerful secret weapon that everyone–including a formidable girl with a tattoo of her own–is after. With his life on the line and his martial arts skills alone no match against super-powered foes, will Seigi be able to unlock the latent potential of his tattoo and live to fight another day?!
Source: Ota-suke