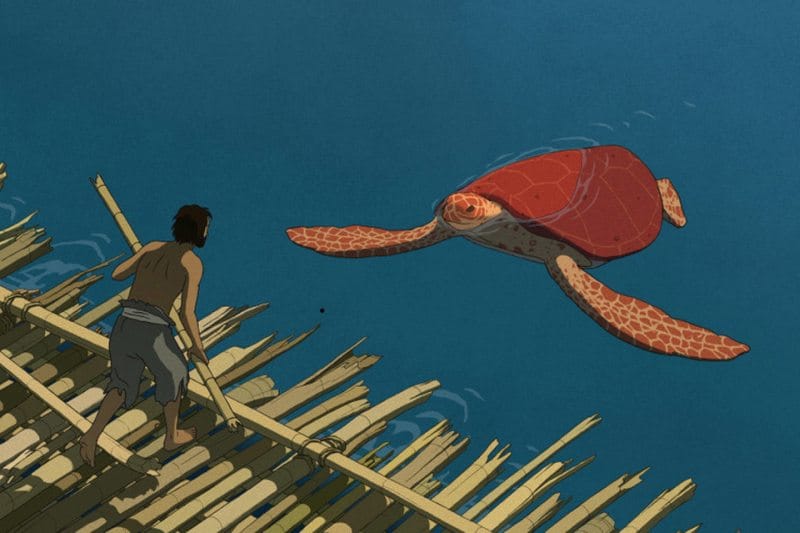 Get ready, Annecy, because Studio Ghibli's coming back! Well, kind of!
On April 27, the Annecy International Animation Film Festival announced that Studio Ghibli and Michael Dudok de Wit's (The Monk and the Fish) The Red Turtle will be the opening act at this year's festival.
The Red Turtle is the first theatrical feature from Studio Ghibli since 2013's The Wind Rises. The studio is co-producing the feature with French company Wild Bunch. Isao Takahata (Grave of the Fireflies, The Tale of Princess Kaguya) is serving as artistic director on the project. The script was written by French director and screenwriter Pascale Ferran (Lady Chatterly, Bird People).
Toho will distribute the film in Japan this September. As of press time, a specific première date is unknown.
In addition, Koji Yamamura's 'Parade' de Satie and Ryo Orikasa's Suijungenten will both screen in the short films category. The Anthem of the Heart will be shown as a non-competitive entry.
The Annecy International Animation Film Festival will be held from June 13 – 18 in Annecy, France. Last month, we reported that The Red Turtle will screen at Cannes as part of the festival's "Un Certain Regard" category.
Source: Anime! Anime!