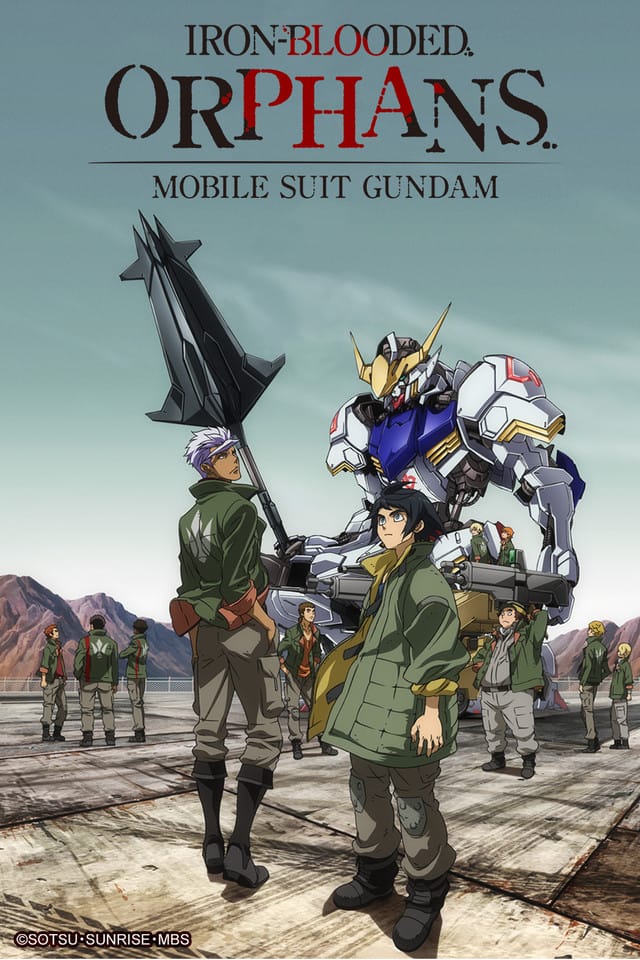 Gundam Barbados is stopping off on the Absolution!
Earlier today, Turner Entertainment announced that they acquired the broadcast rights for Mobile Suit Gundam: Iron-Blooded Orphans. The series will air on Adult Swim's Toonami block at an unspecified future date.
Mobile Suit Gundam: Iron-Blooded Orphans is an original series by Sunrise. The title, which began airing on October 4, 2015, was directed by Tatsuyuki Nagai (anohana: The Flower We Saw That Day, A Certain Scientific Railgun) at Sunrise. Michinori Chiba (Mobile Suit Gundam 00, Someday's Dreamers) provided character designs on the project, while Mari Okada (Black Butler, Selector Infected Wixoss) tackled series composition.
Sunrise describes the show as:
The Earth Sphere had lost its previous governing structure, and a new world was created under new systems of government. While a temporary peace had arrived, the seeds of a new conflict were being sown in the Mars Sphere, far away from Earth.
The series is currently available for streaming on several platforms, including Crunchyroll, Funimation, and Daisuki.
In March, the show's finale revealed that a second season of Mobile Suit Gundam: Iron-Blooded Orphans is on track to return in Fall 2016.
Source: Turner, Twitter (Toonami News)