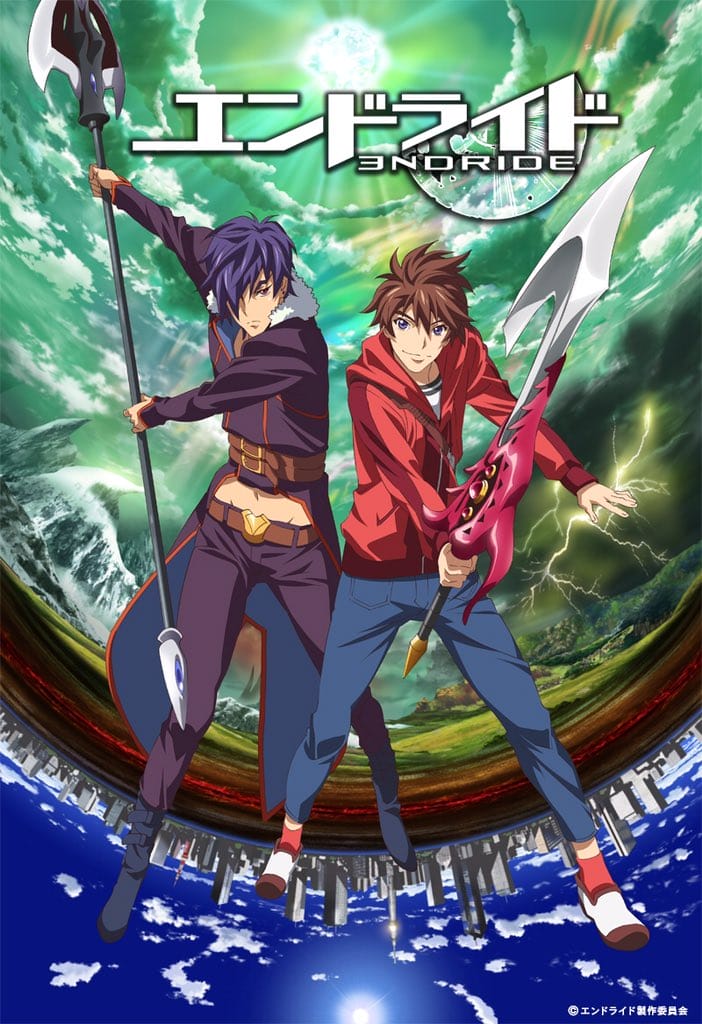 The minds behind Rurouni Kenshin and Bastard!! came together to breathe life into the world of Endride!
Earlier today, Funimation unveiled the English dub cast for Endride. The series will star the following:
Shun Asanaga: Aaron Dismuke
Emilio Langheim: Ian Sinclair
Alicia: Sarah Wiedenheft
Falarion: Felecia Angelle
King Delzaine: Phil Parsons
Pascal: Mark Stoddard
Kyle Phillips is directing the dub, with Jeremy Woods serving as ADR Engineer.
Endride is a multimedia project, which is being directed by Keiji Gotoh (D.N.Angel, Kiddy Grade) at studio Brain's Base. Touko Machida (Lucky Star, Wake Up, Girls!) took charge of series composition, while the team of Kazushi Hagiwara (Bastard!!) and Nobuhiro Watsuki (Rurouni Kenshin) provided character designs.
Funimation describes the series as:
Beneath the earth's surface lies the unknown world, Endra. After touching a mysterious crystal, Shun Asanaga finds himself in this new land and his only way home lies with helping the vengeful Prince Emilio. Recently imprisoned, Emilio vows to take back his rightful throne from King Delzaine. Check out the latest adventure from the creator of Rurouni Kenshin and the studio behind Durarara!!
The first broadcast dub episode was released earlier today on Funimation's digital platform.
Source: Funimation Blog