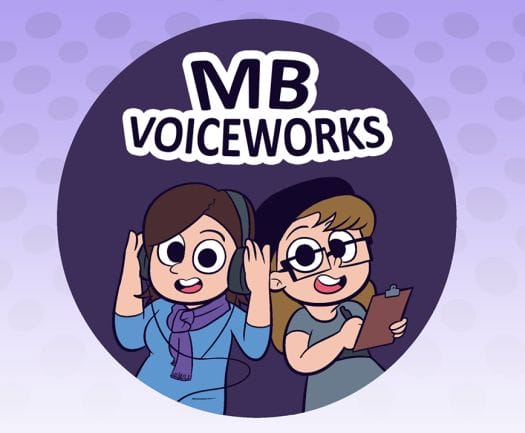 After a year, they're moving on to bigger and better opportunities.
Yesterday, MB VoiceWorks co-founders Melanie Ehrlich and Brittany Lauda announced that they're closing the New York-based production company. The two will part ways, so that they can focus on their careers.
Ehrlich is moving to Los Angeles, where she will further her acting career. She will play parts in Hollywood film Downsizing, which opens on Christmas Day 2017, as well as Netflix series The OA. In addition, Ehrlich will play the role of protagonist Vella in AckkStudios' YIIK and an unnamed role in an upcoming animated series.
Lauda will lead Media Blasters's dubbing department. She will continue to direct dubs for the company, while lending her voice to various projects. Notable roles include Pokemon XY and Yandere Simulator.
MB VoiceWorks opened its doors in January 2015. The company was wholly unrelated to Media Blasters as an organization, with the "MB" standing for "Melanie and Brittany." The company provided casting for the English dubs on both Holy Knight and Ladies Versus Butlers!.
Source: Facebook (MB VoiceWorks)
Editor's Note: I'd like to wish both Brittany Lauda and Melanie Ehrlich the best in their endeavors going forward!  -MJF