It's now time to tell the tale of Amuro Ray.
Earlier today, the official Mobile Suit Gundam website updated with a new visual for Mobile Suit Gundam The Origin IV: Unmei no Zenya (Mobile Suit Gundam: The Origin IV: Eve of Fate). The image features Char Aznable and Lalah Sune.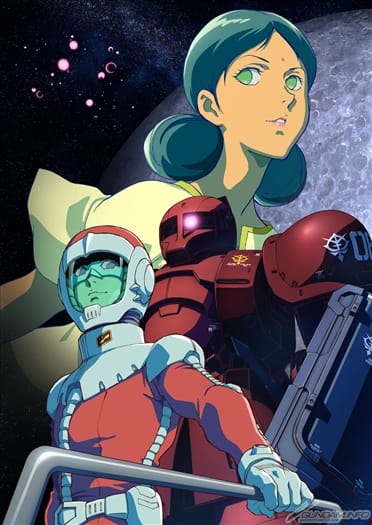 In addition, the site updated with several screens from the latest teaser trailer.
Mobile Suit Gundam The Origin IV will end the current "Char & Sayla" arc of the series. Amuro Ray and Lalah Sune will appear in the episode, which covers the first-ever Mobile Suit battle, as well as the development of the MS-04 and the RX-78 Gundam. After this episode, a new arc will kick off in 2017 that covers the Battle of Loum.
Mobile Suit Gundam is currently screening in 15 Japanese theaters. A new trailer for Mobile Suit Gundam The Origin IV: Unmei no Zenya is being shown after the show. The official Gundam website uploaded a few screens from the teaser, which you can check out below:
Source: Official Mobile Suit Gundam Website, Anime News Network