Gundam Barbados is taking the battle to a foreign land, filled with those who have never borne witness to its might.
Earlier today, the Gundam Global Portal Facebook Page updated with a new trailer for Mobile Suit Gundam: Iron-Blooded Orphans. The 60-second teaser features a brief sample of the show's English dub.
The full English cast includes:
Mikazuki Augus: Kyle McCarley
Orga Itsuka: Johnny Yong Bosch
Biscuit Griffon: Erik Scott Kimerer
Eugene Sevenstark: Bryce Papenbrook
Akihiro Altland: Doug Erholtz
Norba Shino: Lucien Dodge
Takaki Uno: Zach Aguilar
Ride Mass: Amanda Miller
Yamagi Gilmerton: Griffin Burns
Kudelia Aina Bernstein: Cherami Leigh
Atra Mixta: Cassandra Lee Morris
McGillis Fareed: Steve Cannon
Gaelio Bauduin: Robbie Daymond
Ein Dalton: Max Mittelman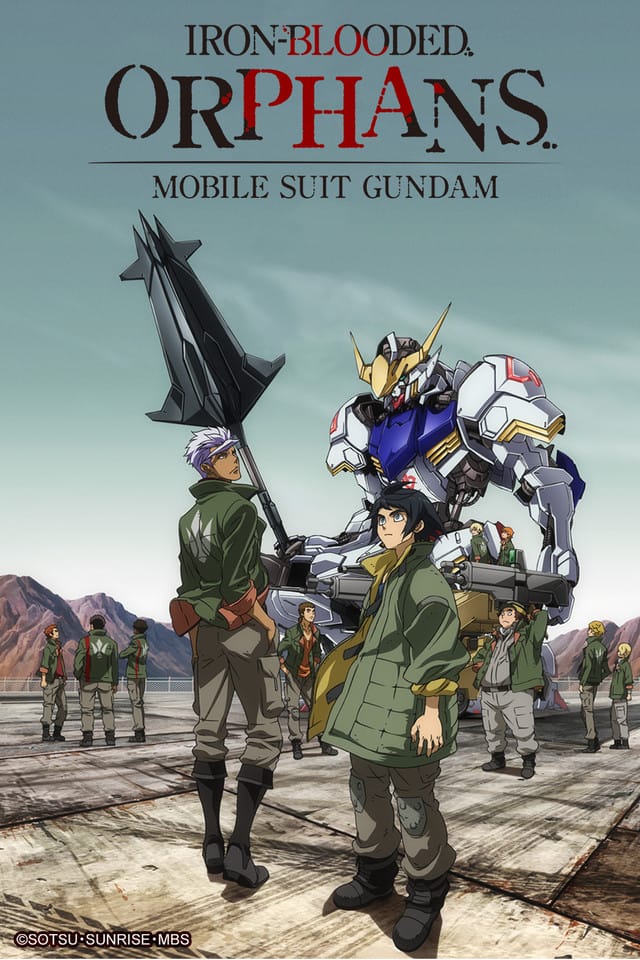 Mobile Suit Gundam: Iron-Blooded Orphans is an original series by Sunrise. The title, which began airing on October 4, 2015, was directed by Tatsuyuki Nagai (anohana: The Flower We Saw That Day, A Certain Scientific Railgun) at Sunrise. Michinori Chiba (Mobile Suit Gundam 00, Someday's Dreamers) provided character designs on the project, while Mari Okada (Black Butler, Selector Infected Wixoss) tackled series composition.
Sunrise describes the show as:
The Earth Sphere had lost its previous governing structure, and a new world was created under new systems of government. While a temporary peace had arrived, the seeds of a new conflict were being sown in the Mars Sphere, far away from Earth.
The series is currently available for streaming on several platforms, including Crunchyroll, Funimation, and Daisuki.
Mobile Suit Gundam: Iron-Blooded Orphans will begin airing on Adult Swim's Toonami block on June 4, at 12:30AM. A second season of the show is currently in production, and on-track for a Fall 2016 première.
Source: Facebook (Gundam Global Portal)