The Kitauji High School band is getting back together!
Earlier today, Anime! Anime! revealed new visuals for the second season of Sound! Euphonium (Hibike! Euphonium). Most notable is a new key visual, which features Kumiko Oumae and Asuka Tanaka standing back to back, euphoniums in hand.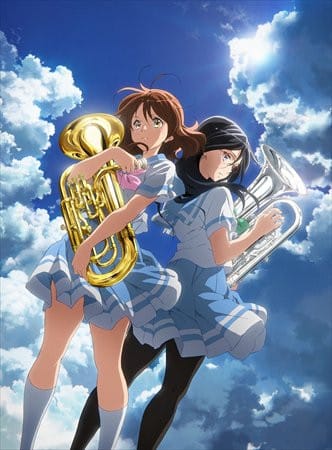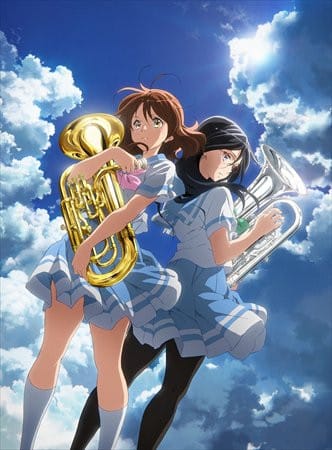 In addition, the site updated with character visuals for a pair of new, unnamed characters.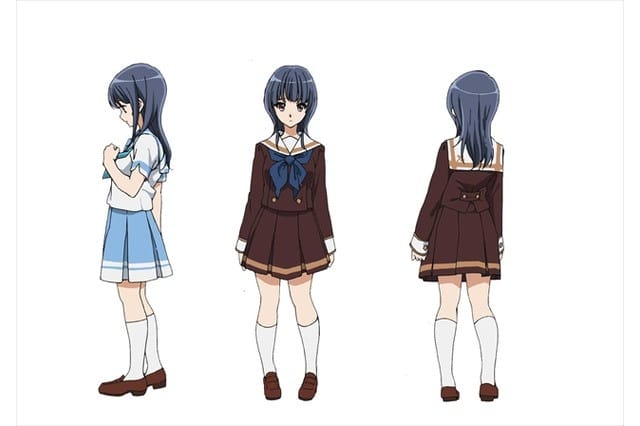 The characters will be voiced by Nao Toyama and Atsumi Tanezaki, respectively.
The article has since been pulled from Anime! Anime! and replaced by a D.Gray-Man Hallow piece.
Sound! Euphonium aired during the spring 2015 broadcast season. The 13-episode series was helmed by Tatsuya Ishihara (Clannad After Story, Love, Chunibyo & Other Delusions) at Kyoto Animation. Shoko Ikeda (The Melancholy of Haruhi Suzumiya) provided character designs, while Jukki Hanada (Nichijou – My Ordinary Life, Love Live! School Idol Project) took charge of series composition.
PonyCan USA currently holds the rights to the series in North America. The company is planning a Blu-Ray release, though specific release dates, formats, or pricing are still unknown. In addition to the physical release, Crunchyroll is streaming the series in its entirety on their digital platform.
Compilation film Sound! Euphonium the Movie: Welcome to the Kitauji High School Concert Band (Gekijo-ban Hibike! Euphonium ~ Kitauji Koko Suisoraku-Bu e Yokoso~) hit Japanese theaters on April 23. The second season of the show is due to première in October.
Source: Yaraon!