Happy Sunday, everybody, and welcome to an all-new AniWeekly! This week, we're in a brave new world. Britain voted to exit the European Union. There are a lot of details to hammer out over and a two-year negotiation period, but it's clear that big changes are coming.
No matter where you stand on the matter, We'd like to extend our best wishes to the residents of the UK, and British citizens living abroad.
In The News
Ain't no life like a simulcast life! Funimation rolled out their summer simulcast lineup. The company will stream fourteen titles, including Love Live! Sunshine!!, Handa-kun, and D.Gray-man Hallow
Streamin' 2: Electric Boogaloo. Crunchyroll also unveiled their summer simulcasts last week. Their lineup features nine titles, including Berserk and Mob Psycho 100.
Alpha! Rita's escaped… and nothing stops this train. Actor Bryan Cranston revealed that he's playing the role of Zordon in the upcoming Power Rangers movie. In recent years, Cranston is arguably best known for his work as Walter White in Breaking Bad – a role that won the actor six Emmys.
There's something strange, in the neighborhood. Who you gonna call? The cops! Recently, Fuji TV revealed that long-running manga series KochiKame will receive an anime TV series. Crayon Shin-chan director Akira Shigeno will helm the project at Studio Gallop, with Tomoko Takahashi (Futari wa Pretty Cure, Sgt. Frog) listed as a producer.
Takin' to the high seas! Netflix revealed that two of their new exclusive streams will kick off in July. Magi: Adventure of Sinbad will start streaming on July 14, while Kuromukuro will debut on July 4.
(UQ) Holding On! Ken Akamatsu revealed that UQ Holder! will receive an anime TV series. In addition, Akamatsu's manga is moving to monthly publication Monthly Bessatsu Shonen Magazine.
Flights of fancy… away from Hulu Hulu announced that six anime titles are leaving their platform on July 1. The list of shows includes The Slayers NEXT, Kino's Journey, and Ah! My Goddess: Flights of Fancy.
Luna Nova Magical Academy is accepting applications! Trigger's Little Witch Academia is receiving a TV anime series! The show will be directed by Yoh Yoshinari, who helmed the original OVAs.
Ролик с анонсом аниме-сериала Little Witch Academia. pic.twitter.com/Zo9gjjoRMI

— Кагаяки (@kagayakiru) June 24, 2016
Orange Is The New Yuri Netflix recently began promoting Orange is the New Black on their Japanese Twitter accounts. To sell the show, they've published a piece of yuri artwork leading lady Piper Chapman and Alex Vause in a loving embrace.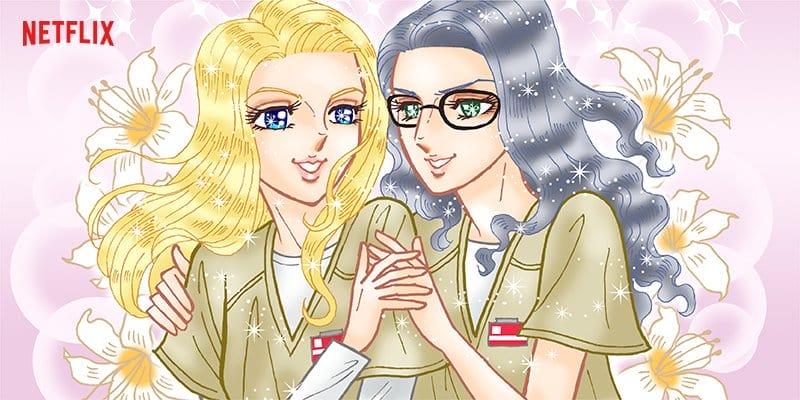 From the AniBlogging Community
The AMV Question The Null Set takes some time to ask whether it's fair game to judge a show based on how well it translates to the world of AMVs. In addition to a compelling read, the article features over a dozen AMVs that are well worth the watch.
Brexit broad strokes. Omonomono takes a look at the greater political implications that Brexit raises, and hwo they may tie back to the European anime industry.
Time is but an illusion, a dream for the sleeper. Atelier Emily is back! This time, Emily takes some time to break down and defend the non-linear timeline found in Concrete Revolutio.
Weekly Fun Stuff!
So you think you have what it takes to be a mascot? In Japan, mascots are a bit of a thing. With literally thousands of representatives for everything, from towns to product brands, there are a lot of openings for people looking to step into the fuzzy mascot suit.
Over the past eleven years, Choko Oohira's maintained a school for potential mascots, training them how to walk, dress, and act like their new personas. Great Big Story took an in-depth look into the school in a short documentary.
For a look at a great mascot, I defer to Funassyi.