The greatest authors in history face their mightiest threat ever: being erased.
Earlier today, Yen Press announced that they acquired the domestic rights to two new manga titles. The company will publish the following:
Bungō Stray Dogs by Sango Harukawa – December 2016
ERASED (Boku dake ga Inai Machi) by Kei Sanbe – Spring 2017
Yen revealed the news at Kadokawa's Anime Expo panel.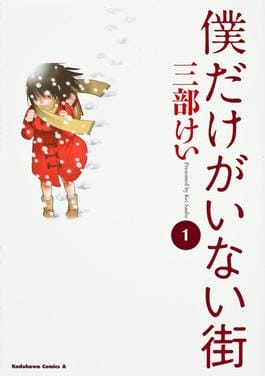 ERASED began publication in June 2012, in the pages of Kadokawa's Young Ace magazine. The series, which ran through March 4, spans eight collected volumes.
An anime adaptation, which was helmed by Tomohiko Ito (Sword Art Online) at A-1 Pictures, aired during the winter 2016 broadcast season. Aniplex of America currently holds the rights to the ERASED anime series.
Yen Press will release the ERASED manga in two hardcover omnibus editions, much like they did with Emma.
Bungo Stray Dogs is an ongoing series, which currently runs in Kadokawa's Young Ace magazine. The series currently spans ten collected volumes, with the most recent shipping to Japanese retailers on June 2.
Bungo Stray Dogs received an anime adaptation, which aired during the spring 2016 broadcast season. Takuya Igarashi helmed the project at studio Bones.