So, after 25 years, we may finally see Rent-a-Hero hit the west. I don't think any of us expected it in this form, though!
Variety reports that a film adaptation of Sega's Rent-a-Hero is currently in the works. Hot Tub Time Machine director Steve Pink was tapped to direct the project, which will be produced by Tomoya Suzuki (President and CEO of Stories International).
The team of Pink and Jeff Morris (The True Memoirs of an International Assassin) will pen the film's script, which Variety describes as:
"Rent a Hero" centers on a reluctant slacker genius who joins a high-­tech pitched as an "Uber for Heroes" aimed to improve people's daily lives at an affordable price. But when company insiders plan to weaponize the tech, the slacker and his fellow "Rent a Heroes" band together to stop them.
Steve Pink commented on the project, stating that "[a]s Sega fans, we are excited to dive unto the near future with these Rent a Heroes and explore what it means to be an everyday hero in a comedic high-energy action adventure."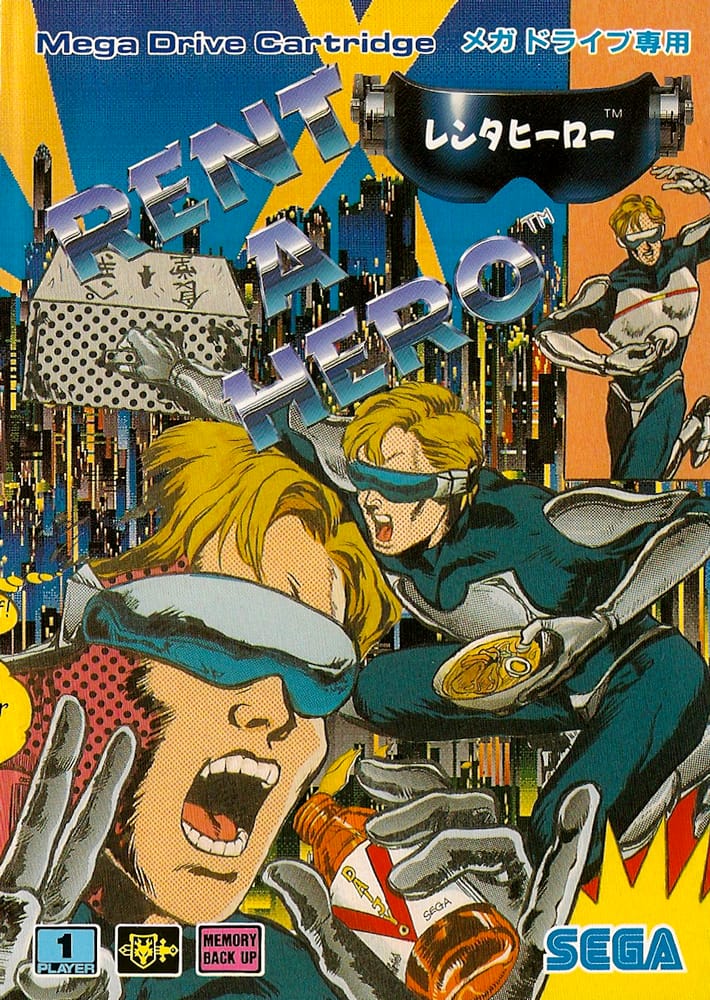 Rent-a-Hero began its life as a Japan-only Mega Drive game, which hit retailers in 1991. The title was an action-RPG with an innovative fighting game-inspired battle system. Yu Suzuki (Virtua Fighter, Shenmue) produced the project at Sega AM2.
Rent-a-Hero revolved around Taro Yamada, a slacker who lives with his mother, younger sister, and eccentric father. In a strange twist of fate, Taro's pizza order from "Sensational Cafeteria" (SECA) ended up being mixed up somewhere along the line, and Taro instead finds himself the owner of a new super-powered suit. Since he's still required to pay for the suit, Taro finds himself becoming a "Rent-A-Hero" who serves the town for a price.
The project was re-released on Japan's Wii Virtual Console in 2007.
In 2000, Sega released a remake of Rent-A-Hero, titled Rent-A-Hero No. 1. The base game is similar, although it adds playable female character "Rent A Hiroko" and swaps the fighting engine for the one used in Sega's Spikeout. In addition, the game added an in-game email system to expand on the world and cast.
Rent-a-Hero No. 1 was ported to Microsoft's XBox in 2003, and translated to English for a western release. Despite numerous advertisements and promotions in the west, though, the game remained a Japan exclusive due to unexplained circumstances.
Source: Variety (Thanks to Daniel Zelter for the tip!)