So where is "the end" from which Izetta hails?
Earlier today, the official Shūmatsu no Izetta (Izetta of the End) anime website updated with a new key visual. The piece features main characters Izetta and Fine clasping hands, far above a verdant landscape.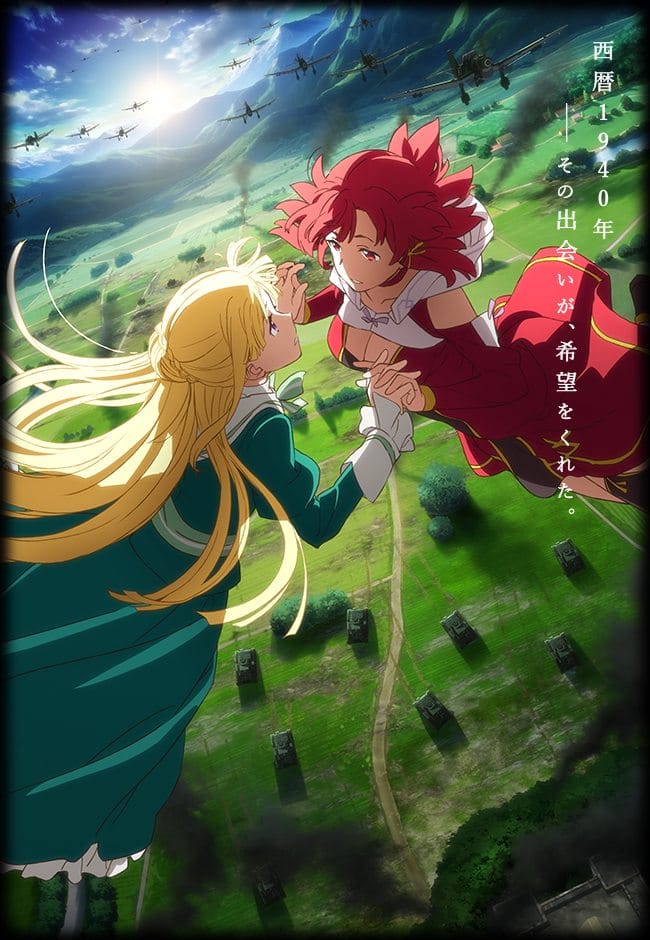 The site also updated with information on the show's plot and characters. The site describes the story as:
If I am promised to the princess, then I shall fight for her sake.

In the year 1939 CE, the despotic nation of Germany invaded its neighboring country. The war spread suddenly through Europe, and the era was pulled into the never-ending cycle of a great war.

Then, in 1940, Germania's wrath turned toward the Principality of Elystadt, a small country in the Alps that's abundant with beautiful greenery and water.
In addition, the site updated with new character designs, as well as descriptions for leading ladies Fine and Izetta.
Izetta is the descendant of a clan of witches. She can use her magic to manipulate any object she touches. Izetta and her grandmother have lived a life on the road since she was young, traveling between the nations of Europe to keep their powers under wraps.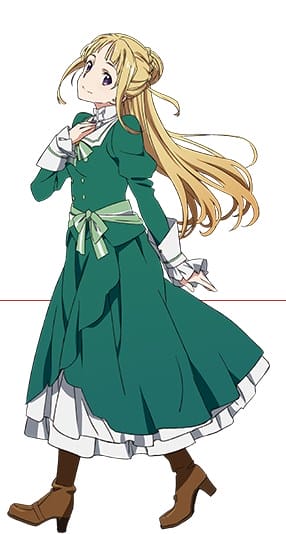 Fine is the only daughter of Principality of Elystadt's monarch, Rudolf III. She's been admired and adored by followers and servants alike for her wisdom and kind heart since she was young. Sadly, Fine's father has fallen ill, and she must prepare to fend off Germania's invasion in his stead.
Shūmatsu no Izetta is slated to hit Japanese TV in October. Though the full schedule hasn't been announced, the series is confirmed to be airing on AT-X and Tokyo MX.
A promotional video for the series hit the web on July 1, which you can check out below:
Source: Anime Times