A man who's moved hearts of stone needs a new heart of his own.
Yesterday, Key/Visual Arts's Jun Maeda revealed that he requires a heart transplant. Maeda posted the news to his Twitter account, stating:
I'm back from my medical examination. It seems that the news the doctors told me before, that I'm going to need a transplant, is still true. It seems that I can't keep living with my own heart. It'll cost a lot, and I'll need to be hospitalized for the surgery, which is something I'm tired of at this point.
https://twitter.com/jun_tenhou/status/758570085749403648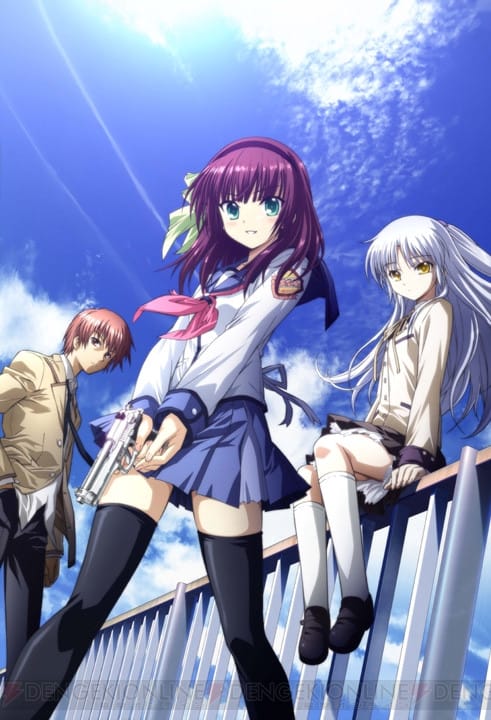 Maeda seems to be in good spirits, though, and tweeted that he's playing Vita game Muramasa: The Demon Blade. He also noted that he intends to live a long time, and that he still has stories to tell.
In February, Maeda tweeted that he would be checking into the hospital, though his only comment on the matter was that he would be "receiving treatment so that I can stand before you healthy, once again.". On July 2, Maeda elaborated on his condition, stating that he suffers from idiopathic dilated cardiomyopathy, adding that "it's a miracle I was saved."
Idiopathic dilated cardiomyopathy is a condition, in which the heart's left ventricle grows large and weak. The decreased heart function can then affect other organs, including the lungs and liver. The condition can be traced to one in every three cases of congestive heart failure.
Jun Maeda is a writer and musician for Key/Visual Arts. He's written several of the company's most famous works, including Air, Clannad, Little Busters!, Charlotte, and Angel Beats!. In addition, Maeda composed the theme songs for Angel Beats! and Charlotte.
Source: Rocket News 24 (Thanks to L.B. Bryant for the tip!)