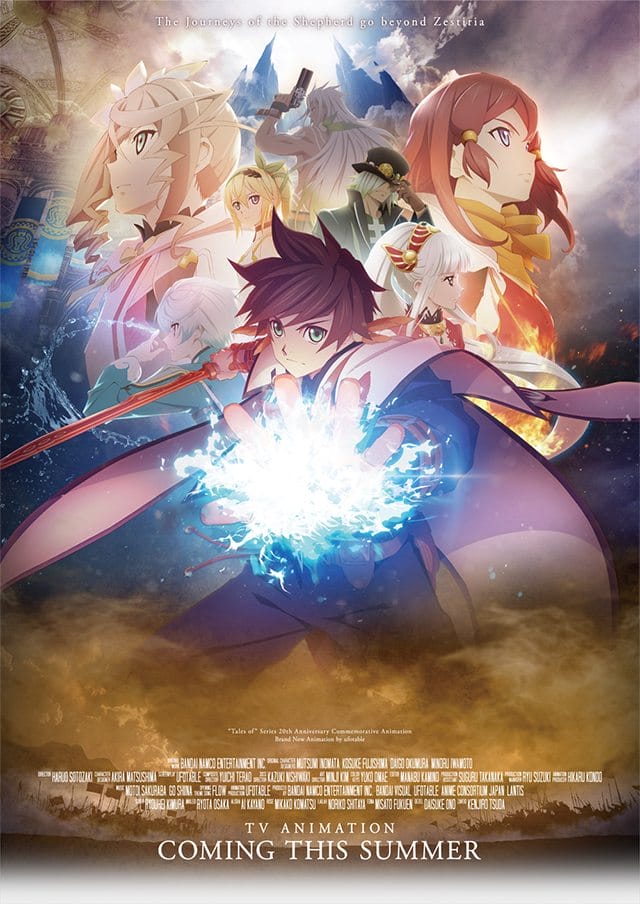 An unlikely, well now likely hero is about to arise on the continent of Glenwood.
Earlier this week, Funimation unveiled the English dub cast for Tales of Zestiria the X. The series will star the following:
Sorey: Robbie Daymond
Mikleo: Philip Lamont
Alisha: Alexis Tipton
Rose: Caitlin Glass
Zaveid: Ian Sinclair
Dezel: Chris Niosi
Symonne: Christine Marie Cabanos
Bartlow: T. Axelrod
Lailah: Carrie Keranen
Edna: Kira Buckland
Lunarre: Austin Tindle
The team of Tyler Walker and Christian LaMonte are directing the adaptation. Tales of Zestiria the X will début as part of Funimation's Broadcast Dubs lineup on August 3.
Tales of Zestiria The X is based on Bandai Namco's Tales of Zestiria role playing game. Studio ufotable (Fate/stay night: Unlimited Blade Works, God Eater) is producing the series, which is being helmed by Haruo Sotozaki (Tales of Symphonia the Animation, Tales of Zestiria: Dōshi no Yoake). Akira Matsushima (Maria Watches Over Us, Rurouni Kenshin: Reflection) is providing character designs for the project.
Funimation describes the show as:
Legends speak of the Shepherd, a savior who will bring peace to the seraphim and human worlds. Sorey has spent his life studying ancient books and exploring ruins to learn more about the legendary savior. When he and his seraphim companion Mikleo encounter a mysterious girl in the ruins, the stories of the Shephard become Sorey's reality. Is he strong enough to take on the evil Lord of Calamity?
The Tales of Zestiria game was released in Japan on Sony's PlayStation 3 and PlayStation 4 consoles. The title hit retailers on January 22, 2015. In North America, the title was released on the PlayStation 4 and PC on October 20.
Source: Funimation Blog