Happy Sunday, readers, and welcome to an all-new AniWeekly! It's an interesting time to be an anime fan, as we come off the torrent of Anime Expo news, and rush toward next weekend's celebration at Otakon. That doesn't mean that things have slowed down in our news room! We're still here, bringing you all of the news that's fit to read.
Before we begin, I'd like to offer congratulations to the Under the Dog team, who finally shipped their episode to Kickstarter backers last week.
In the News
This is going to be stupid, in the best way possible. The cast members for the live-action Gintama film was officially unveiled! Shun Oguri is taking the lead role as Gintoki.
Well, Ryuk's going to be unsettling, at least. Mashable reported that Willem Dafoe was cast as Ryuk the Shinigami in Netflix's Death Note movie.
Let's get this dumpster fire burning! Skydance announced that they acquired the live-action rights to Sword Art Online. The company plans to produce a live-action TV series, as well as a VR experience based on the property. Laeta Kalogridis (Avatar, Shutter Island) is penning the pilot episode's script.
Insert a quarter and pick up a new adventure! Crane Game Girls is getting a second season. The series will add Aya Uchida, Akari Kageyama, and Mikoi Sasaki to the cast when it premieres this fall.
Do the Mario! Viz Media will release a compilation of the Super Mario Adventures manga series in North America. The book will hit retailers in October, with a suggested price of $14.99.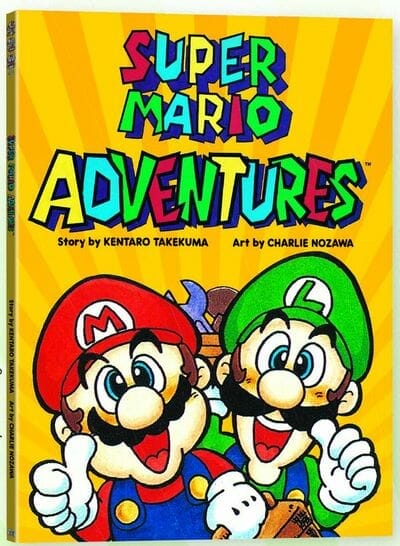 It's time to get a LIFE! Japanese variety show LIFE! Jinsei ni Sasageru Konto received a short-form anime series, which stars comedy duo Teruyoshi Uchimura and Kiyotaka Nanbara.
(Soul) Bustin' makes me feel good! Studio Pierrot announced that they will collaborate with Chinese streaming site Youku Tudou to produce an anime adaptation of Bai Mao's Soul Buster comic series. The show will kick off on October 4.
From the AniBlogging Community
A witchy good time! Lystlesse takes a close look at the occult philosophy embedded in Flying Witch. It's a fascinating read, which ties numerous concepts to established documents and studies.
Why do we do it? Czai at The Black Sheep Project takes a few minutes to reflect on a question that all bloggers face: Why do we do it?
Weekly Fun Stuff!
The second installment of Moon Animate, Make Up! hit the web last week, combining the efforts of over 300 dedicated an animators. The project, which re-animates a full episode of Sailor Moon R, is a mix of talents, from the newbies to professionals, that comes together into something truly special.