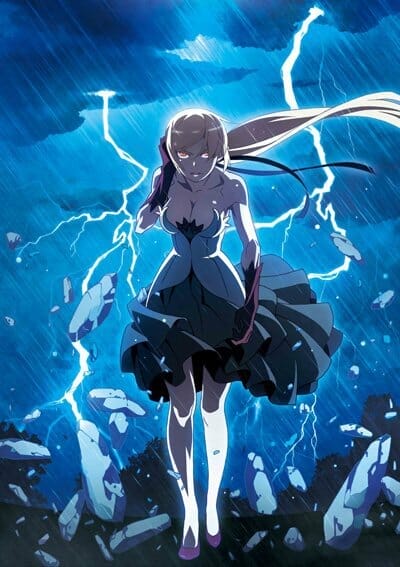 According to weather.com, at the time that I'm writing this, it's currently 95 degrees and feels like it's 108 in Baltimore, MD. Now, if it's that hot outside, imagine how hot it is inside a crowded, cramped panel room filled with at least a couple of people who might not have showered that morning. Now, imagine sitting in that crowded, cramped panel room for two whole hours just to hear the latest big announcements from Aniplex of America.
For two hours, the anticipation builds and builds. The tension is growing thicker by the minute. Tick tock, the seconds click away until the final few moments of the panel at which point Aniplex of America finally pulls down the curtain on their two big announcements: a US theatrical première for a movie that we kind of figured would happen anyway and a re-release of a series that is now almost five years old. Grrrrrreat.
At their panel held earlier today at Otakon, Aniplex of America had two big announcements. First off, it was revealed that the second movie of the Kizumonogatari trilogy would be hitting theaters in the US starting in October. It was also revealed that the first movie of the trilogy will get a Canadian release starting on August 28th. Tickets are not on sale yet, but will be sold through the official website. So yeah, big shocker there.
But don't go away yet, because Aniplex of America had another big reveal to reward those who sat there for two hours… Fate/Zero is getting a re-release! That's right, a couple of weeks after the fifth anniversary of its television début, Aniplex of America will be re-releasing the two box sets for a currently unknown price point on October 25th.
To those of you who actually sat through the entire two-hour panel just to hear those two announcements, we at Anime Herald would like to salute your patience, stamina and numb asses.