Happy Sunday, readers, and welcome to the AniWeekly! This weekend saw tens of thousands of fans gathering to celebrate their love of anime. Otakon and Animefest were held in Baltimore and Dallas, respectively, bringing eager anime lovers out to party in the dog days of summer.
At Otakon, the industry came out to play, putting forth an almost dizzying blizzard of news. We were here breathlessly reporting through the weekend, clocking in 28 articles and having the always-fantastic Seth Burn at the show.
In The News
Taking that ever-shifting view. Hulu announced that they'll be ending their free streaming service. Instead, the company will move its free content to Yahoo! View.
Get ready, love will leave ya cryin~! Last week, AIC released several new visuals, as well as new cast and crew members for the upcoming Tenchi Muyo 4th OVA series. Much of the original cast is returning to the show, with Michie Tomizawa and Katsuyuki Konishi stepping up to fill the roles of the late Yūko Mizutani (Mihoshi) and Takeshi Aono (Nobuyuki).
Lions and tigers and bunnies, oh my! No time for denial, the live-action Tiger & Bunny flick is a real thing. Imagine Entertainment brought Ellen Shanman in to pen the film's script.
Seeking Kitauji High School applicants. English proficiency preferred. The first promo teaser for Sound! Euphonium 2 hit the web last week. In an interesting twist, the trailer is presented with English text and narration.
Don't you know (dont' know) it's love! Viz Media is re-releasing the Ranma ½ OVAs and movies! The OVA series and two theatrical films will hit stores in a single set in 2017. While you wait, though, feel free to enjoy an old trailer for Ranme ½: Big Trouble In Nekonron China. I assure you that it's packed with that cheesy '90s goodness fans know and love!
Get your dual blades and set out for adventure! Funimation announced that they licensed Monster Hunter Stories RIDE ON. The company will begin streaming the series in October.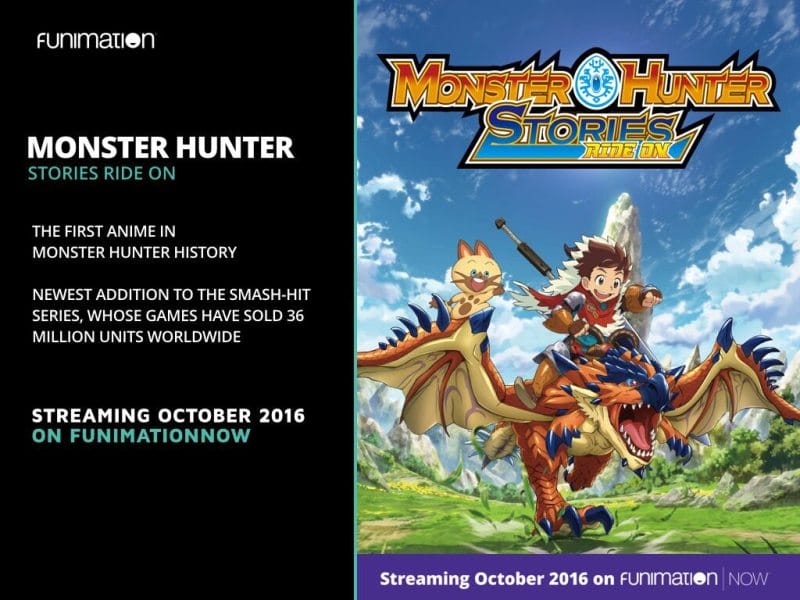 This isn't like Orange is the New Black… Crunchyroll announced that they're adding Nanbaka to their simulcast library… in due time. Crunchyroll will start streaming the series when it airs in October.
A beautiful dream, experienced once again Discotek announced that they rescued the license for Urusei Yatsura: Beautiful Dreamer. The film was one of Mamoru Oshii's formative works, and still stands as a hallmark of anime's finest traits.
And I'm Free! Free! Fallin! Over the weekend, news broke that a new Free! media project is in the works!
From The AniBlogging Community
Love the world, and then some. Manga Therapy takes an analytical lens to Kiss Him, Not Me, and how it compares to the complicated world of romance in reality.
Weekly Fun Stuff!
MS Paint fans, unite! YouTuber Jimboom recreated the intro to No Game, No Life in Microsoft Paint. It's an impressive effort, that's packed with playful pop culture references.