So, what types of notes would Hinako take?
The second collected volume of Mitsuki's Hinako Note revealed that the series will receive an anime adaptation. As of press time, no details on the adaptation are known, aside from the fact that it will be a TV series.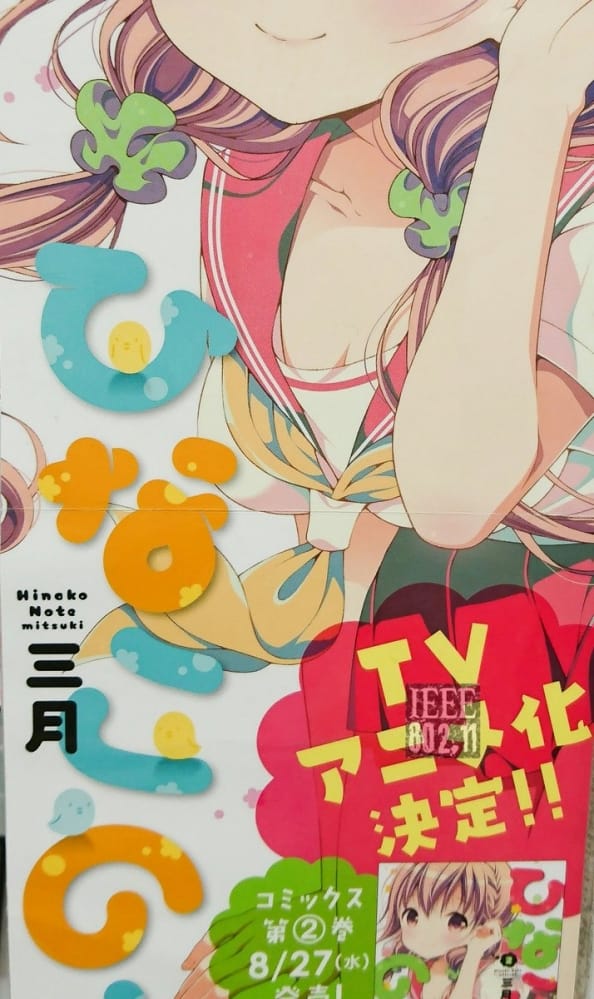 More news will be revealed in the October issue of Comic Cune, which hits retailers this week.
Hinako Note first kicked off in the pages of Comic Cune magazine in 2014. The four-panel comedy revolves around Hinako, an introverted girl whose quirky friends and and connection to animals leads to hilarity. For example, sometimes she ends up being used as a scarecrow while others see Hinako encountering surprise visitors in the local library.
Source: Twitter (IEEE80211)