Class is back in session, and Ui Wakana's ready to resume her presidential duties!
Earlier today, the official My Wife is the Student Council President!+ anime website updated with a new visual. The image features Ui Wakana, Ayane Niikura, and Karen Fujisaki in a laid back setup.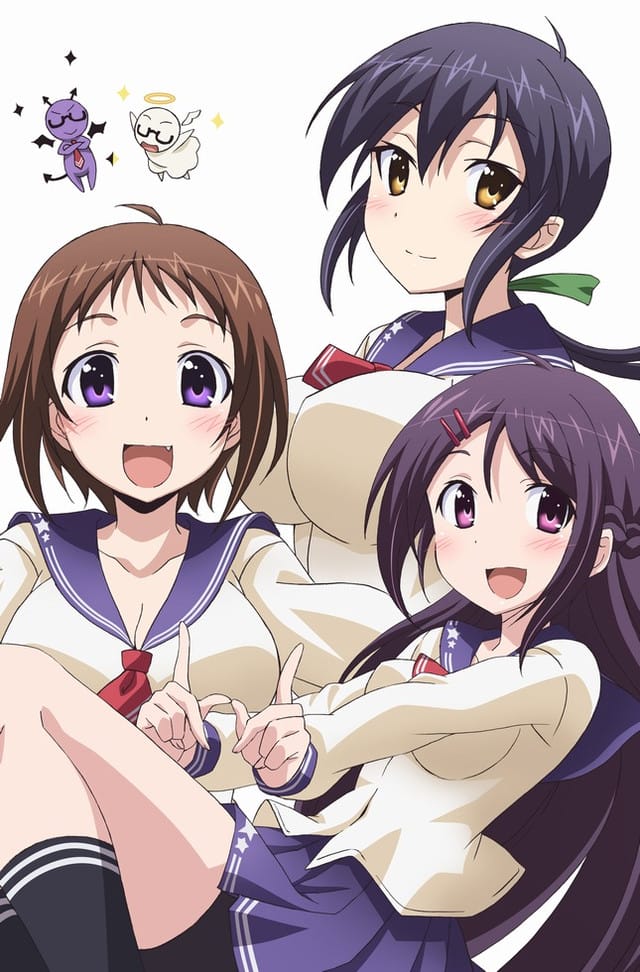 The site also updated with an announcement that the show will début on October 2, on AT-X.
The original My Wife is the Student Council President is a short-form comedy, which aired during the Summer 2015 broadcast season. Hiroyuki Furukawa filled the dual role of director and character designer at studio Seven.
The show's voice cast includes:
Ui Wakana: Ayana Taketatsu
Hayato Izumi: Kazuyuki Okitsu
Ayane Niikura: Aoi Fujimoto
Sawatari: Juri Nagatsuma
Rin Misumi: Minami Tsuda
Kei Misumi: Ryoko Shiraishi
Misato Wakana: Tomoko Kaneda
Karen Fujisaki: Yoshie Sugiyama
Media Blasters currently holds the rights to the show's first season, which they intend to release on Blu-Ray. The show will receive a dub, which will star Brittany Lauda as Ui Wakana.
A short promotional teaser was released in January to announce the show's second season.
Source: Comic Natalie