Welcome, readers, to an all new AniWeekly! This week was packed with surprises, from a new Lupin III film, to the total megaton that came from Funimation and Crunchyroll's new partnership. There's a lot going on, so we can't wait to guide you through all the news that was fit to read!
Before we begin, though, I'd like to take a moment to get serious. On September 11, 2001, four coördinated terrorist attacks rocked the United States. Two major passenger carriers, American Airlines Flight 11 and United Airlines Flight 175, slammed into the two World Trade Center towers, causing both structures to collapse. A third plane, American Airlines Flight 77, crashed into The Pentagon in Arlington County, Virginia. The fourth plane, United Airlines Flight 93, was headed for Washington D.C., but the passengers rose up against their captors, and crashed into a field near Shanksville, Pennsylvania.
2,996 people died, and over 6,000 more were injured. 343 firefighters and 72 police officers lost their lives in the disaster, and countless others are fighting to receive treatment for the numerous critical diseases and injuries they contracted during the rescue.
I'd like to take a moment to offer my sincere condolences to the family and friends of those who lost their lives.
In The News
Do we call them FuniRoll? Crunchymation? Some crazy word salad? Crunchyroll and Funimation surprised the anime world when they announced a major strategic partnership. The two companies will share their simulcast catalogs (and several older titles!), and Funimation will distribute Crunchyroll's physical releases. There's a lot to really take in for this one, so check out the main article!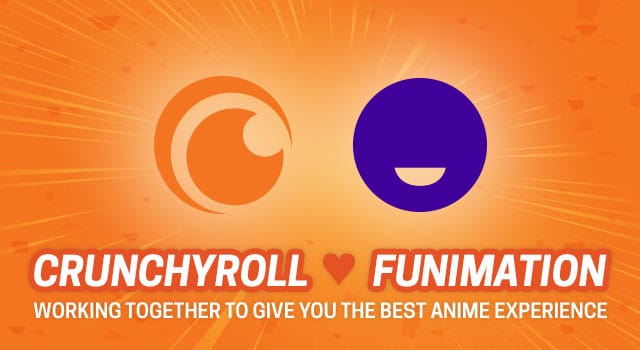 It's time to meet the Monster Girls! A new promotional video for Interviews with Monster Girls (Demi-chan wa Kataritai) hit the web last week, which introduces the cast to the major monster girls. Plus biology teacher Tetsuo Takahashi.
Pulling the TRIGGER on a big guest! KumoriCon, a small convention around the Washington/Oregon border, unveiled their first Japanese guest, and it's a doozy. Hiromi Wakabayashi and Shigeto Koyama from Studio TRIGGER will attend the con as guests of honor.
He's got a Yo-Kai (Yo-Kai Watch)! Eleven Arts and Level-5 announced that Yo-Kai Watch: The Movie will get a theatrical run in the United States. The feature will screen in a one-day engagement on October 15.
Move over, Mikami. It's Tsugumomo time! The latest collected volume of Yoshikazu Hamada's Tsugumomo revealed that the series will receive an anime adaptation and… well, that's about it at this point. We're still waiting on the details.
Finally, it's Goemon's turn. A new Lupin III film is in the works. The movie, titled Lupin the IIIrd: Chikemuri no Ishikawa Goemon (Lupin III: Goemon Ishikawa's Spray of Blood), will hit Japanese theaters on February 4, 2017.
I need a hero! I'm holding out for a hero 'til the end of the night. Shinichi "Nabeshin" Watanabe, the amazing individual who brought Excel Saga and Nerima Daikon Brothers to life on TV, is back for a new series! The project, titled To Be Hero, will be a short-form series that premieres on October 5. The show will air opposite another new show, Cheating Craft.
From The AniBlogging Community
Under the dog, and over the release hurdle. Ani-Gamers sat with producer Koji Morimoto to talk about Under the Dog and Tantei Opera Milky Holmes. It's a fantastic read, with some incredible insight regarding the Production Committee process.
Sci-fi is the universal equalizer… or something The Null Set published a brief write-up on Japanese sci-fi, which breaks into a fun breakdown of how the Project Itoh films compare to their novel counterparts.
Fantastic otaku and where to find them. Frog-kun from Fantastic Memes takes a look at the word otaku and the word's unusual evolution in the subculture.
Weekly Fun Stuff!
Whether you love 'em or hate 'em, the Game Grumps are hot stuff in the world of YouTube Let's Players. Yesterday, Barry and Ross took the show's "Steam Train" program to dive head-first into Koei Tecmo's Attack on Titan game.
For those looking for that distinctive Canadian flair, the Best Friends Zaibatsu also tackled the game. Liam and Woolie attacked the game in an hour-long "Super Best Friends Play" episode.