In 2017, fans will be able to return to Glenwood.
Earlier today, the penultimate episode of Tales of Zestiria the X. At the end of the episode, a short teaser aired to announce that the series will return for a second season in 2017.
The show's official Twitter account also tweeted the news shortly after the teaser aired:
【第2期制作決定!】本日の放送にて「テイルズ オブ ゼスティリア ザ クロス」2017年第2期制作決定を発表させて頂きました!公式サイトでも第2期告知映像を公開です!https://t.co/U0bOWh8PTt #tozx pic.twitter.com/CwIh0XpBSX

— テイルズ オブ ゼスティリア ザ クロス (@TOZtheX) September 18, 2016
Rough Translation: [Second Season Production Decision!] I was cleared to announce that a second season of Tales of Zestiria the X will receive a second second season, as you saw after today's broadcast! The official site also updated with the new season's announcement video.Toz-thex-anime.Tales-ch.Jp / # Tozx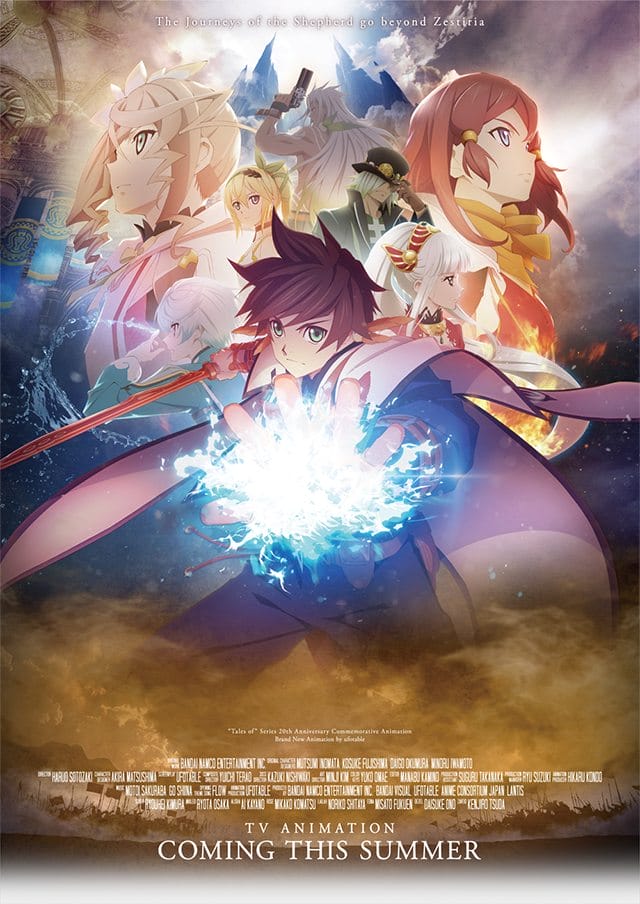 Tales of Zestiria The X is based on Bandai Namco's Tales of Zestiria role playing game. Studio ufotable (Fate/stay night: Unlimited Blade Works, God Eater) is producing the series, which is being helmed by Haruo Sotozaki (Tales of Symphonia the Animation, Tales of Zestiria: Dōshi no Yoake). Akira Matsushima (Maria Watches Over Us, Rurouni Kenshin: Reflection) is providing character designs for the project.
Funimation currently holds the streaming rights for the series. They describe it as:
Legends speak of the Shepherd, a savior who will bring peace to the seraphim and human worlds. Sorey has spent his life studying ancient books and exploring ruins to learn more about the legendary savior. When he and his seraphim companion Mikleo encounter a mysterious girl in the ruins, the stories of the Shephard become Sorey's reality. Is he strong enough to take on the evil Lord of Calamity?
The Tales of Zestiria game was released in Japan on Sony's PlayStation 3 and PlayStation 4 consoles. The title hit retailers on January 22, 2015. In North America, the title was released on the PlayStation 4 and PC on October 20.
Source: YouTube (Bandai Channel)