Ghibli fans, your ship, or should I say turtle, is about to come in!
Yesterday, Sony Pictures started streaming a new teaser trailer for Studio Ghibli and Wild Bunch's The Red Turtle. The short teaser offers a glimpse of the film in action, with a choral selection serving as a background musical track.
The Red Turtle is the first theatrical feature from Studio Ghibli since 2013's The Wind Rises. The studio co-produced the feature with French company Wild Bunch. Michael Dudok de Wit (The Monk and the Fish) directed the feature, while Isao Takahata (Grave of the Fireflies, The Tale of Princess Kaguya) served as artistic director. The script was written by French director and screenwriter Pascale Ferran (Lady Chatterly, Bird People).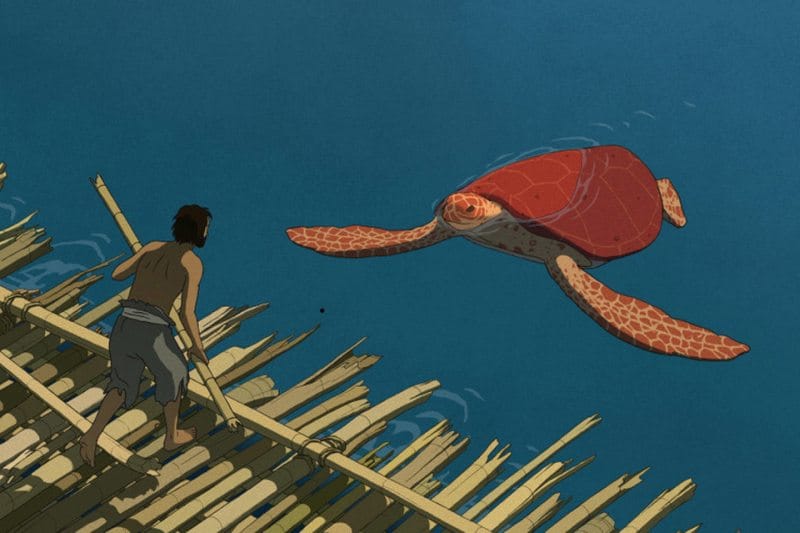 The feature debuted at France's Cannes Film Festival on May 18, which was followed by a wider French release on June 29. The film won a Special Jury Prize at the festival.
Toho will distribute The Red Turtle in Japan on September 17. Sony Pictures will distribute the film in North America under their "Sony Classics" label. They will screen the feature in New York and Los Angeles on January 20, 2017.
Sony describes the film as:
Through the story of a man shipwrecked on a tropical island inhabited by turtles, crabs and birds, The Red Turtle recounts the milestones in the life of a human being.
Source: The Movie Box (Thanks to Daniel Zelter for the tip!)