Life in Midi City is non-stop, especially for those who make it into the spotlight!
Earlier today,t he official Show By Rock!!# anime website updated with five new voice cast confirmations. Miyuki Sawashiro will join the show's cast as newcomer Victorious.
Six other cast members were confirmed today, as well, including:
Dagger Morse: Takaya Kuroda
Grateful King: Hiroyuki Yoshino
Pokoe: Marumi Koike
Hakkun: Tomoya Kosaka
Shibarin: Marika Kouno
Kittsun: Nozomi Furuki
Show By Rock!!# will début on Tokyo MX on October 2, at 10:00PM local time. The full premiere schedule is as follows:
Tokyo MX: 10/2/2016 10:00PM
TV Aichi: 10/3/2016 at 2:35AM
Yomiuri TV: 10/3/2016 at 2:59AM
BS11: 10/4/2016 at 3:00AM
d Anime Store: 10/3/2016 (Digital Platform)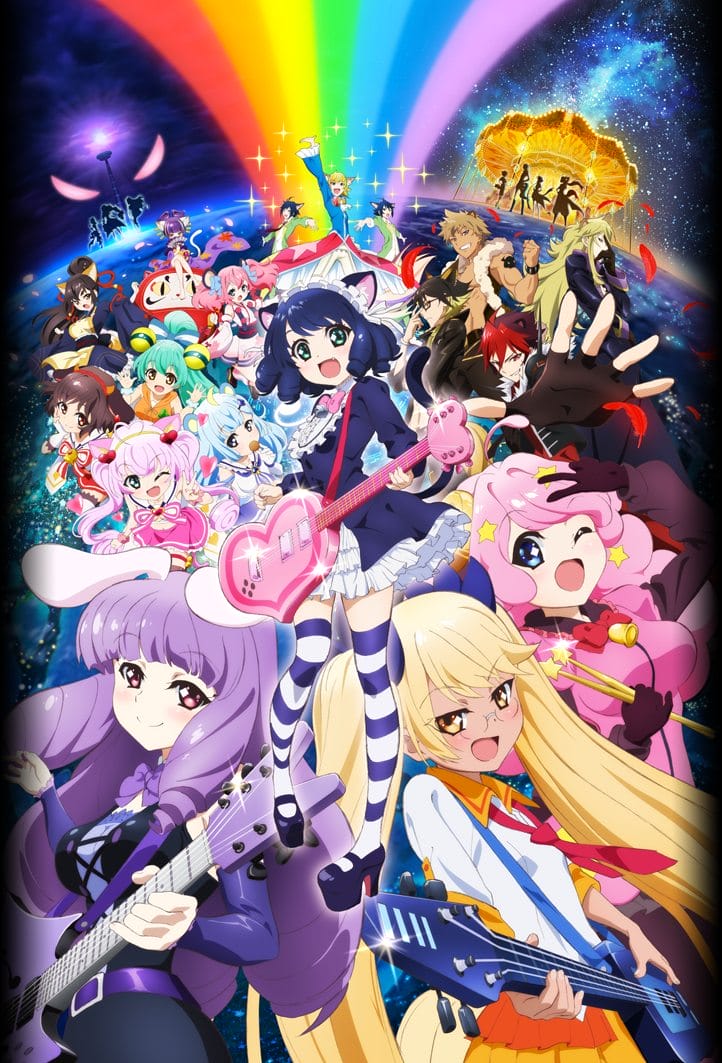 Takahiro Ikezoe (Ozma) will return to direct Show By Rock!!# at Bones, with Touko Machida (Chaika – The Coffin Princess, Karneval) taking charge of series composition.
The previously confirmed cast includes:
Cyan: Eri Inagawa
Retoree: Manami Numakura
Chuchu: Sumire Uesaka
Moa: Ayane Sakura
Crow: Kisho Taniyama
Aeon: Kouki Uchiyama
Yaiba: Tetsuya Kakihara
Rom: Yoshimasa Hosoya
A: Saori Hayami
Un: Eriko Matsui
Daru Dayu: Megumi Han
Shuzo: Mamoru Miyano
Riku: Ayumu Murase
Kai: Ryota Ohsaka
Lojia: Rina Hidaka
Tsukino: Ai Kayano
Holmy: Hiromi Igarashi
Jacqueline: Rie Murakawa
Mable Arisugawa: Yuji Ueda
Chitan: Yusuke Kobayashi
Orion: Taku Yashiro
Seren: Eishin Fudemura
Arugon: Chiharu Sawashiro
Eileen: Ruriko Noguchi
Paypain: Aimi Tanaka
Handrek: Ibuki Kido
The original Show By Rock!! aired during the spring 2015 broadcast season. Funimation currently holds the rights to the title in North America. The show is currently available on  YouTube and FunimationNow
Several character visuals and a pair of promo videos were previously released to promote Show By Rock!!#, which you can check out below:
Promo Videos
Character Visuals
Source: Ota-suke