I do not know how we missed this.
On Tuesday, Crunchyroll announced that they're adding five titles to their fall simulcast lineup. The company will stream the following as they air in Japan:
BUBUKI/BURANKI The Gentle Giants of the Galaxy (BBK/BRNK Hoshi no Kyojin)
Izetta: The Last Witch (Izetta, Die Letzte Hexe or Shūmatsu no Izetta)
Magical Girl Raising Project
Brave Witches
Bungo Stray Dogs Season 2
BUBUKI/BURANKI The Gentle Giants of the Galaxy is the sequel to BBK/BRNK, which aired in the winter 2016 broadcast season. Daizen Komatsuda (BBK/BRNK) is directing the project at SANZIGEN Animation Studio, with Yūsuke Kozaki (BBK/BRNK, Intrigue in the Bakumatsu – Irohanihoheto) providing character designs. Jiro Ishii (Under the Dog, Canaan) is in charge of series composition.
will make its Crunchyroll on October 1 at 10:00AM Eastern (7:00AM Pacific), in all regions outside of Asia; Spain; Portugal; Australia; New Zealand and German-, French-, Italian- and Dutch-Speaking Europe. Crunchyroll describes the series as:
In the world of BBK/BRNK, It's been ten years since Azuma Kazuki has been in Japan, and upon his arrival he is taken prisoner by a group of armed men. Azuma is saved by his childhood friend, Kogane Asabuki, thanks to a living weapon she wields on her right hand, known as a Bubuki. Learning about these weapons, Azuma becomes a Bubuki wielder himself and sets out on a journey.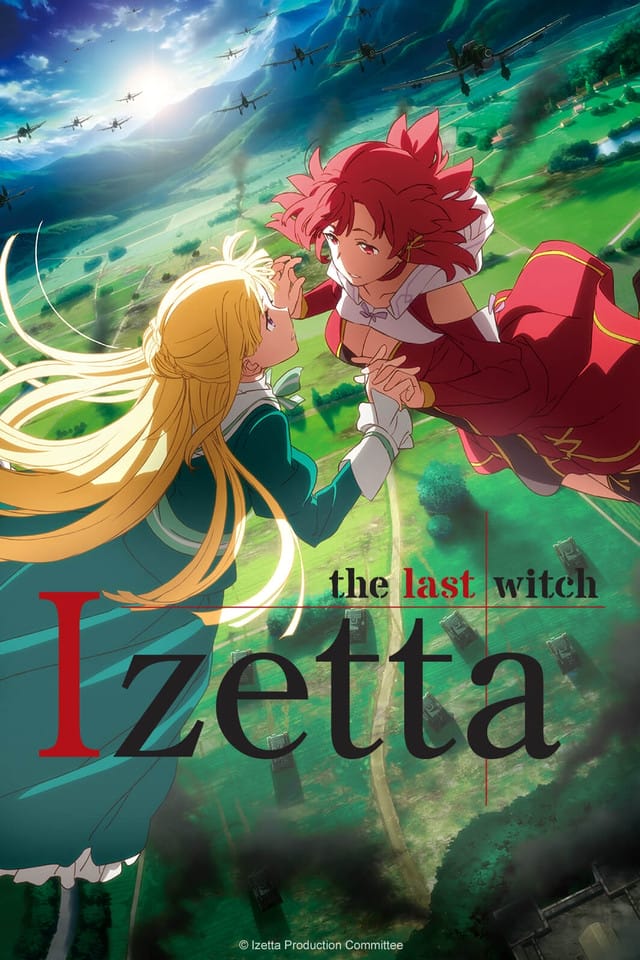 Izetta: The Last Witch is an original project from studio Ajiado. Masaya Fujimori (Tribe Cool Crew, Fairy Tail the Movie: Phoenix Priestess) is directing the series, which features character designs by Yuu Yamashita (Bunny Drop). Hiroyuki Yoshino (Accel World, Magi: The Kingdom of Magic) is in charge of series composition.
Crunchyroll will start streaming the show on October 1 at 11:45AM Eastern (8:45AM Pacific). The series will be available in all regions outside of Asia. Funimation is producing a Broadcast Dub for the series. They describe it as:
Set in an alternate Earth on the eve of the 2nd World War, the story of Shūmatsu no Izetta follows Izetta, the last surviving member of a clan of witches that possesses the ability to magically manipulate any object that they touch. Izetta pledges to help protect Princess Fine and the tiny Alpine kingdom of [Eylstadt] from invasion by the imperialistic forces of Germania.
Magical Girl Raising Project is based on Asari Endō's light novels of the same name. Yukiko Aikei (Your Lie In April, Accel World) will serve as character designer on the project, joining director Hiroyuki Hashimoto (Is the order a rabbit?) at Lerche. Takao Yoshioka (Elfen Lied, Your Lie In April) will take charge of series composition and write the scripts.
Magical Girl Raising Project will hit Japanese TV on October 2, at midnight.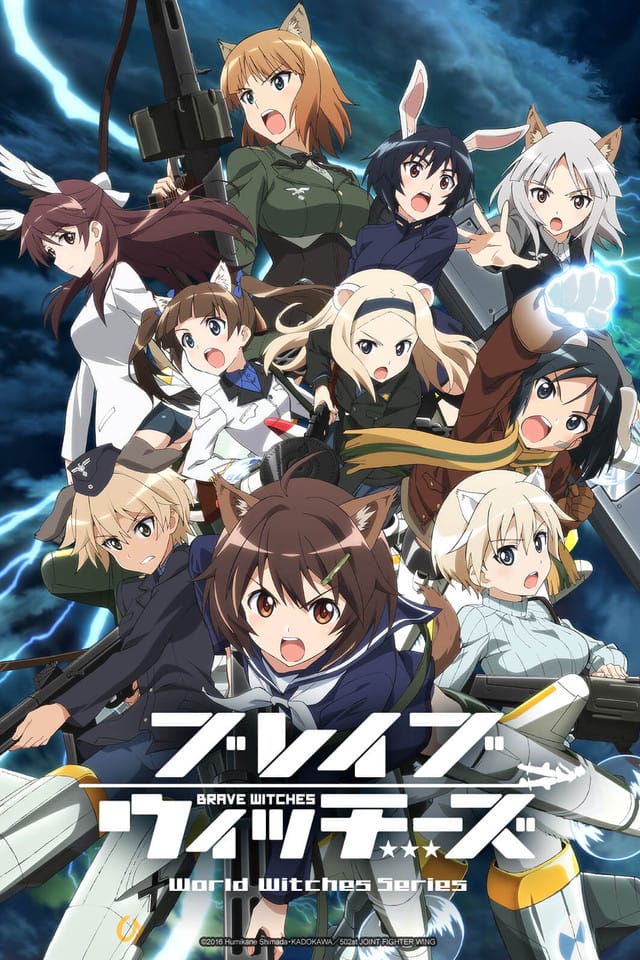 Brave Witches will hit Japanese TV this fall. The show is a spinoff of Strike Witches, which focuses on the 502nd "Brave Witches" Joint Fighter Wing squadron. Strike Witches director Kazuhiro Takamura will return to direct the series at Silver Link, while also filling the role of character designer. Striker Unit is credited with series composition, while Humikane Shimada is listed as original character designer.
Takaaki Suzuki will return to the project as a military history advisor, while also crafting the overall world setting. Strike Witches mechanical designer Hiroyuki Terao will also return to the project, while Tomohiro reprises his role as sound director. Tsuyoshi Kikuchi (Pandora in the Crimson Shell: Ghost Urn, Haruchika – Haruta & Chika) and Daijō Kudō (Pandora in the Crimson Shell: Ghost Urn, Haruchika – Haruta & Chika) are planning the series.
Source: Crunchyroll
Editor's note: Seriously, this is on us. Apologies for the reporting delay. -MF