The name's Tanya Degurechaff. Learn her face, and learn to fear it.
Earlier today, the official Youjo Senki anime website updated with the show's first promotional video.. The 75-second features offers a first look at the show in action, with a choral musical track serving as the audio.
In addition, the site updated with the first character visuals, which you can check out below. The image features Tanya, Rerugen, and Zeto-ua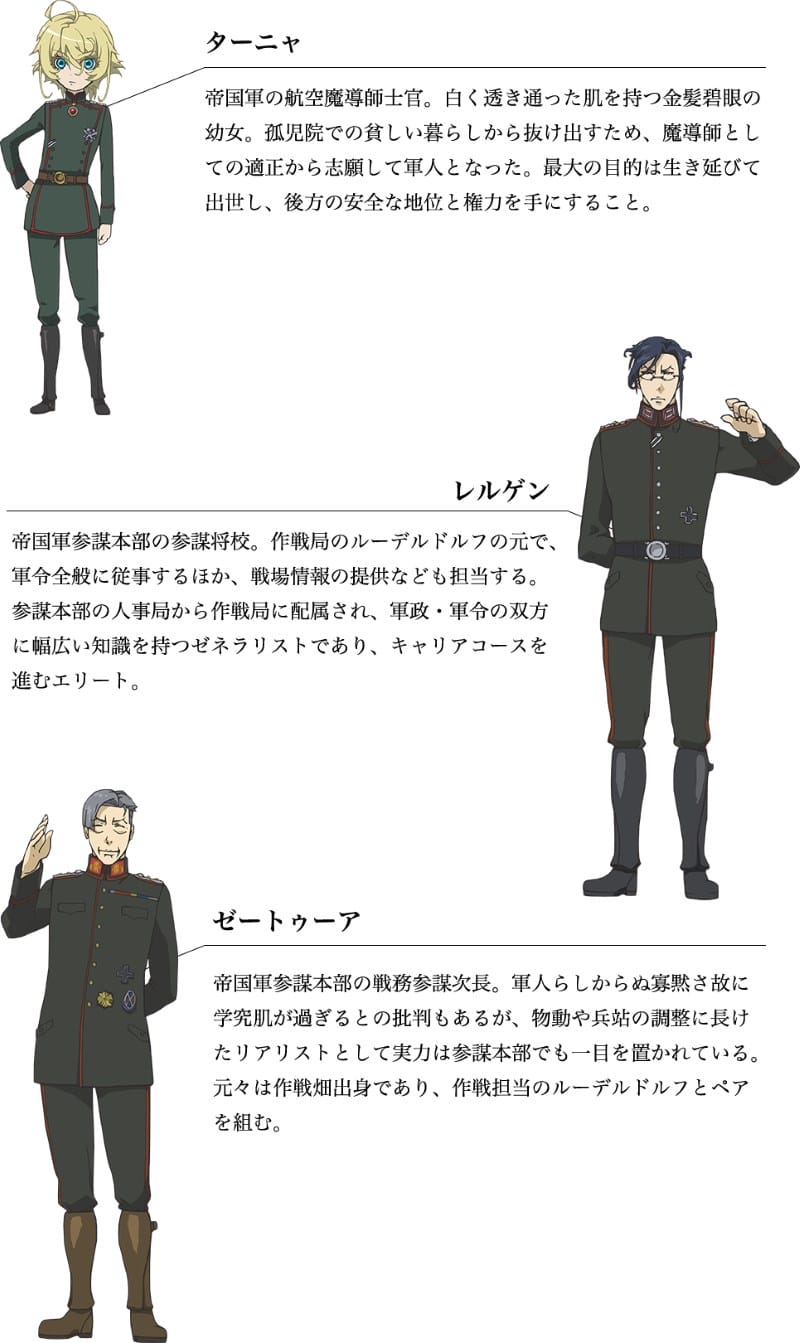 Youjo Senki made its début on October 31, 2013 under Kadokawa's Enterbrain label. Volume 4 of the series hit stores on June 29, 2015.
The series received a drama CD, which cast Hiromi Igarashi (Durarara!! ×2 The Second Arc, Amagi Brilliant Park) as main character Tanya Degurechaff.
Database site Baka Updates describes the series as follows:
On the front line of the war, there's a little girl. Blond hair, blue eyes and porcelain white skin, she commands the army with lisping voice. Her name is Tanya Degurechaff. But in reality, she is one of Japan's most elite salarymen, reborn as a little girl after angering a mysterious being X who calls himself "God." And this little girl, who prioritize over anything else efficiency and her own career, will become the most dangerous being amongst the sorcerers of the imperial army…
In August, the Youjo Senki updated with a teaser visual, which you can check out below.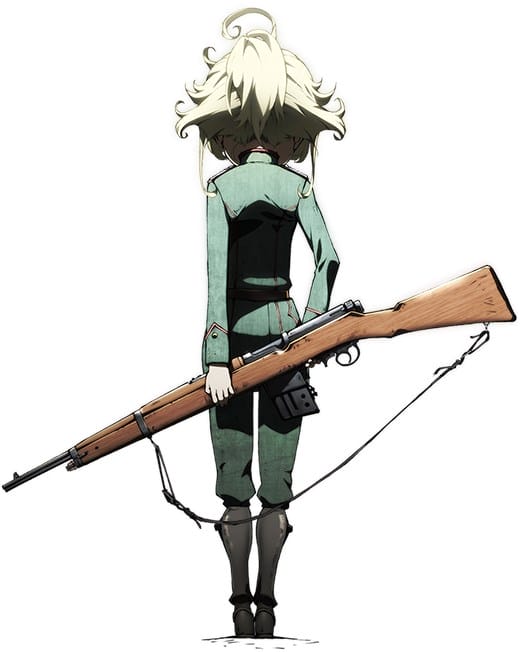 Source: YouTube (KADOKAWAAnime)