Hello readers, and welcome to an all-new AniWeekly! It's a particularly momentous night for the column, as we've officially entered the triple digits.
Wow… issue 100. It's hard to believe that we've managed to keep running since August 2014, with no shortage of blood, sweat, and sleepless nights. And for that, I'd like to take a moment to thank each and every one of you. To everyone that's tuned in week after week, or just stopped by for one or two columns, thank you so much. Words can't describe how grateful everyone at the Herald is to each and every one of you.
Without further ado, though, let's get to the biggest news and views to hit this week!
In The News
Livin' in a Monochrome World. Avex Pictures' Dive II Entertainment label announced that stage recital Escha Chron will get an anime adaptation. Fullmetal Alchemist director Seiji Mizushima will serve as Chief Director on the title at Lerche.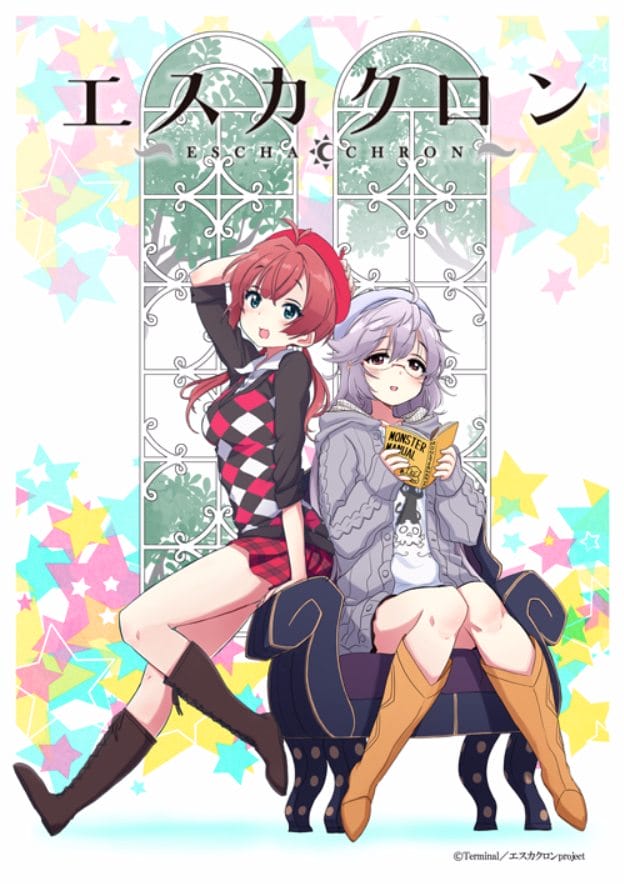 Trouble in Kindle Land. Two major Japanese publishers, Kodansha and Kobunsha, filed complaints against Amazon last week, regarding the organization's Kindle Unlimited service. Kodansha alleges that 1,000 of their titles were dropped from the service, while Kobunsha saw 550 fall off.
It's morphin' time! A new theatrical trailer for the 2017 Power Rangers flick hit the web, giving fans an early look at the film in action. Five new visuals also hit, which show the Rangers in their full battle gear.
Welcome to the Luna Nova Magical Academy! The official website for the Little Witch Academia TV series opened its doors. The site includes plenty of goodies, including a visual, a trailer, new cast and staff members, and a confirmation that the show will air in January 2017.
From busting cannons, to exploring the ether. Crunchyroll and Cannon Busters creator LeSean Thomas are collaborating on a new anime project. The feature, titled Children of Ether, will feature character designs by Hiroshi Shimizu (Michiko & Hatchin).
@NY_Comic_Con @Crunchyroll Panel was really nice. Children of Ether looks so promising, I'm excited 😊 pic.twitter.com/Zklu7JPIDT

— Caroline Espi @ NYCC (@caro_byte) October 6, 2016
We are, we are, on the (golden) cruise! Funimation announced that they licensed One Piece: Film Gold. Funimation Films will give the feature a theatrical run in January 2017.
They're releasing on an ordinal scale, indeed! Kadokawa announced that Sword Art Online: Ordinal Scale will receive a global release on February 18. The feature will be "simultaneously released worldwide on February 18, 2017." The film's staff is currently targeting a release that spans 1,000 theaters across the globe.
Simuldubbing for fun and profit. Funimation unveiled their full Broadcast Dubs lineup for the fall 2016 season. The titles on the list include Drifters, Kiss Him, Not Me, and Nanbaka.
The heck with candy, get me some mecha! Toonami announced that they will host a Mobile Suit Gundam: Iron-Blooded Orphans marathon on October 29. The network will air seven episodes, starting at midnight.
From The AniBlogging Community
It's a Viz thing. Manga Therapy takes a look at their history on the world of Japanese comics, zeroing in on Viz Media. The publisher, who celebrated its 30th anniversary this year, have been a big part of fans' lives.
Weekly Fun Stuff!
https://www.youtube.com/watch?v=0Qi6fbs3qeA
It's almost like they're flying… Before Yuri!!! On Ice, director Sayo Yamamoto directed a five-minute short for studio Khara's Japan Animator Expo. The feature is a beautiful mix of art and sound, that really draws inspiration from the grace and beauty exhibited for figure skaters as they take the ice.