For some, the harsh landscapes of Mars are but a return… a homecoming from places far away.
On Friday, entertainment news magazine The Hollywood Reporter revealed that actor Jorge Lendeborg Jr. joined the cast of James Cameron's upcoming Alita: Battle Angel film. According to the publication, Lendeborg will play a cunning and sly friend to Keean Johnson's character.
Jorge Lendeborg Jr. has been active in the industry since 2014. He made his debut in Graceland, in which he played Chihuahua. More recent roles include Cisco in The Land, and Jorge in the upcoming Spider-Man: Homecoming film.
Previously, we reported that seven actors either signed on, or are in talks to perform in the film:
Alita: Rosa Salazar (Confirmed)
Lead Male (Unnamed): Keean Johnson (Confirmed)
Doctor Dyson Ito: Christoph Waltz (In Talks)
Zapan: Ed Skrein (Confirmed)
Vector: Mahershala Ali (In Talks)
Unnamed Female: Eiza González (Confirmed)
In addition, Jackie Earl Haley will play "a monstrous cyborg in a villain role that will call for plenty of CG and greenscreen."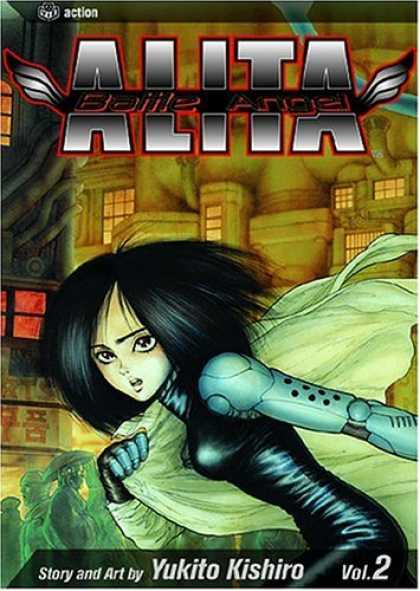 Alita: Battle Angel will hit theaters on July 20, 2018. Filming begins in October.
Collider describes the movie as:
Based on the manga series by Yukito Kishiro, Battle Angel takes place in the 26th century and tells the story of an amnesiac female cyborg who is rescued from a scrapyard by a doctor, rebuilt with no memory of her previous life excepting her kickass martial arts skills, and becomes a bounty hunter tracking down vicious criminals. Salazar has a pretty impressive resume for an up-and-coming actress, especially for only having been on the scene for the last five years, and after a notable turns in Insurgent, The Scorch Trials, and the wonderful FX comedy Man Seeking Woman she's become a name to watch. Now, she's landed what could be her breakout role.
Robert Rodriguez (Desperado, Sin City) was hand-picked by Cameron to direct the project, which features both James Cameron and his Lightstorm Entertainment partner Jon Landau as producers. According to Collider, Rodriguez is working from Cameron's original script, though he's likely to "punch it up with his own style." Cameron commented on the collaboration:
Robert and I have been looking for a film to do together for years, so I was pumped when he said he wanted to do Battle Angel," stated Cameron. "He's very collaborative and we're already like two kids building a go-kart, just having fun riffing creatively and technically. This project is near and dear to me, and there's nobody I trust more than Robert, with his technical virtuosity and rebel style, to take over the directing reins. We're looking forward to learning a lot from each other while we make a kick-ass epic.
Filming is slated to begin this month in Austin. Fox scheduled the feature for a wide release (including IMAX) on July 20, 2018.
Source: The Hollywood Reporter