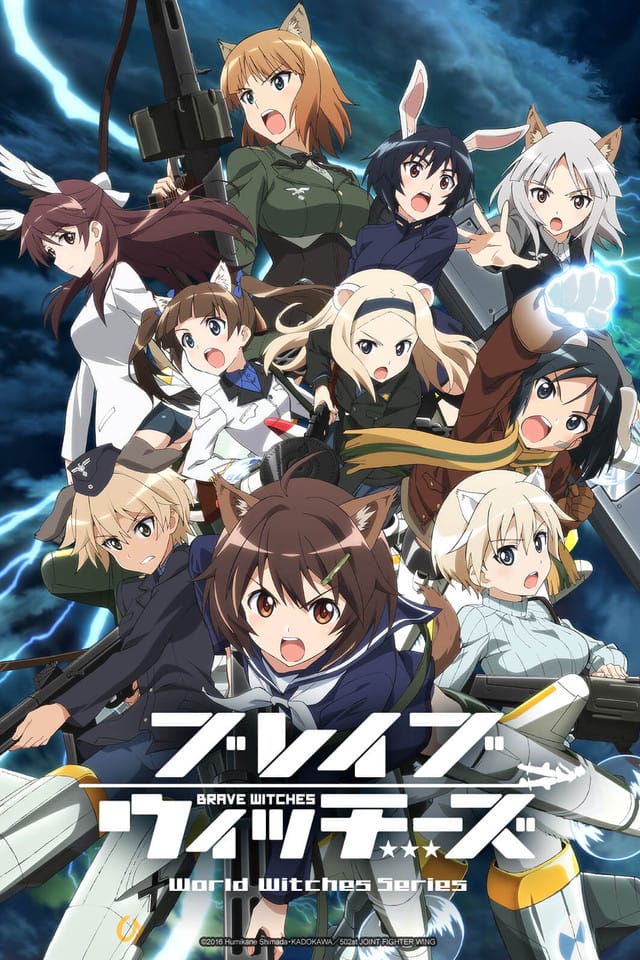 There's some bad news coming from the front in the War on Pants.
Last week, the official Brave Witches anime website updated with an announcement that the show's fourth episode will be delayed. Due to delays in the production schedule, the episode will be pushed back a week, to November 2.
In lieu of the new episode, all networks carrying the title will air Strike Witches: Operation Victory Arrow episode St. Trond's Thunder on October 26.
Brave Witches is a spinoff of Strike Witches, which focuses on the 502nd "Brave Witches" Joint Fighter Wing squadron. Chronologically, the show is set between Strike Witches and Strike Witches II.
Series director Kazuhiro Takamura returned to direct the show at Silver Link, while also filling the role of character designer. Striker Unit is credited with series composition, while Humikane Shimada is listed as original character designer.
Takaaki Suzuki also returned to the project as a military history advisor, while also crafting the overall world setting. Strike Witches mechanical designer Hiroyuki Terao returned to the project, while Tomohiro reprises his role as sound director. Tsuyoshi Kikuchi (Pandora in the Crimson Shell: Ghost Urn, Haruchika – Haruta & Chika) and Daijō Kudō (Pandora in the Crimson Shell: Ghost Urn, Haruchika – Haruta & Chika) are planning the series.
Crunchyroll describes Brave Witches as:
In 1930, the enemy of humanity, "Neuroi," suddenly appeared in Europe. Normal weaponry was ineffective on the Neuroi, and the only ones capable of fighting them were young girls with magical powers, known as "Witches."

"Brave Witches" takes place in between seasons 1 and 2 of "Strike Witches."

In September of 1944, thanks to the actions of the Allied Forces, with the 501st Joint Fighter Wing "Strike Witches" at their center, the Neuroi nest in the skies above the Republic of Gallia was eliminated, ensuring the security of western Europe. The Allied Forces took advantage of this victory to plan to take their resistance to central and eastern Europe in earnest. At their base in Petersburg in the Empire of Orussia, the 502nd Joint Fighter Wing "Brave Witches" prepared to receive orders to deploy… With the hope of mankind at their backs, the courageous Witches of the 502nd take to the cold skies over eastern Europe.
Source: Netorabo