We met Takeo a while back, now it's time to introduce the world to Rinko!
Yesterday, Sentai Filmworks unveiled the second member of its upcoming My Love Story!! (Ore Monogatari!!) dub. Tia Ballard, whose list of roles includes Happy in Fairy Tail and Mizore in Rosario+Vampire, was cast as leading lady Rinko Yamato.
As you can see in the teaser below, she's really embraced the role!
Sentai Filmworks will release My Love Story!! on DVD and Blu-Ray on December 20.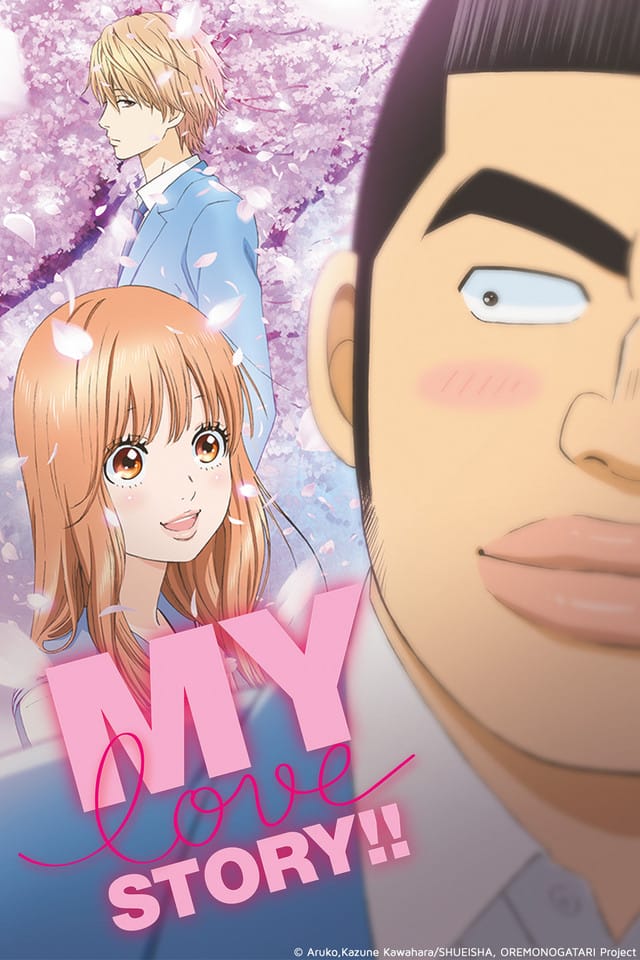 My Love Story!! is based on Kazune Kawahara and Aruko's manga of the same name. The series, which aired from April through September 2015, was helmed by Morio Asaka (Cardcaptor Sakura, Chihayafuru) at Madhouse. Kunihiko Hamada (Chihayafuru, Nana) provided character designs on the project, while Natsuko Takahashi (Tokyo Magnitude 8.0, Blue Drop) took charge of series composition.
Viz Media holds the domestic rights to the original manga series. The company describes the series as follows:
Takeo Goda is a giant guy with a giant heart. Too bad the girls don't want him! (They want his good-looking best friend, Sunakawa.) Used to being on the sidelines, Takeo simply stands tall and accepts his fate. But one day when he saves a girl named Yamato from a harasser on the train, his (love!) life suddenly takes an incredible turn!
In July, Sentai Filmworks revealed that Andrew Love will take the lead role as gentle giant Takeo Goda. You can check out the reveal trailer below:
Source: YouTube (Sentai Filmworks)