Whether you're looking for fantasy action or time traveling antics, J-Novel Club has you covered.
Earlier today, J-Novel Club announced that they acquired the global digital rights to two new light novel series. The company will publish the following under their banner:
Grimgar of Fantasy and Ash (Hai to Gensō no Gurimugaru) by Ao Jyumonji, Illustrations by Eiri Shirai
I Saved Too Many Girls and Caused the Apocalypse (Ore ga Heroine o Tasukesugite Sekai ga Little Apocalypse!?) by Namekojirushi, Illustrations by Nao Watanuki
Both titles are currently available to J-Novel Club subscribers. Non-subscribers will be able to read the first chapter for free, though future installments will require a subscription.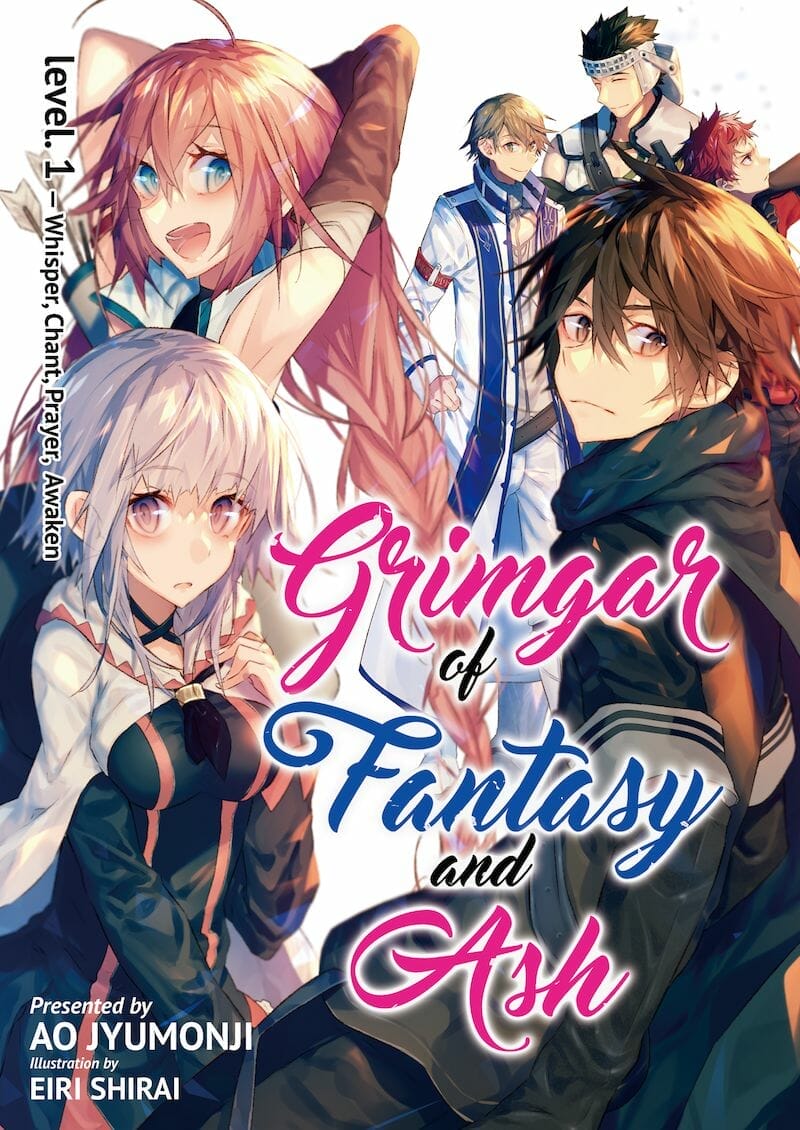 Grimgar of Fantasy and Ash began in June 2013, under Overlap's "Overlap Bunko" imprint. Nine volumes of the series have been released to date, with the latest book hitting Japanese retailers on August 25. Mutsumi Okubashi is working on a manga adaptation of the title, which currently runs in Square Enix's Gangan Joker.
Grimgar of Fantasy and Ash received an anime adaptation, which aired during the Winter 2016 broadcast season. Ryosuke Nakamura (Psychic School Wars, Aiura) helmed the project, wrote the scripts, and took charge of series composition. Mieko Hosoi (Psychic School Wars) provided character designs on the show.
J-Novel Club describes the title as:
Why are we doing this…?

When Haruhiro came to, he was in the darkness. Not knowing why was he here, or where "here" even was. With him were others who also remembered little more than their own names. What they found when they came out of the underground was a world that was 'just like a game.' In order to survive, Haruhiro forms a party with others in the same situation as him, learns skills, and takes his first steps forward into the world of Grimgar as a trainee volunteer soldier.

Not knowing what awaits him… This is a tale of adventure born from the ashes.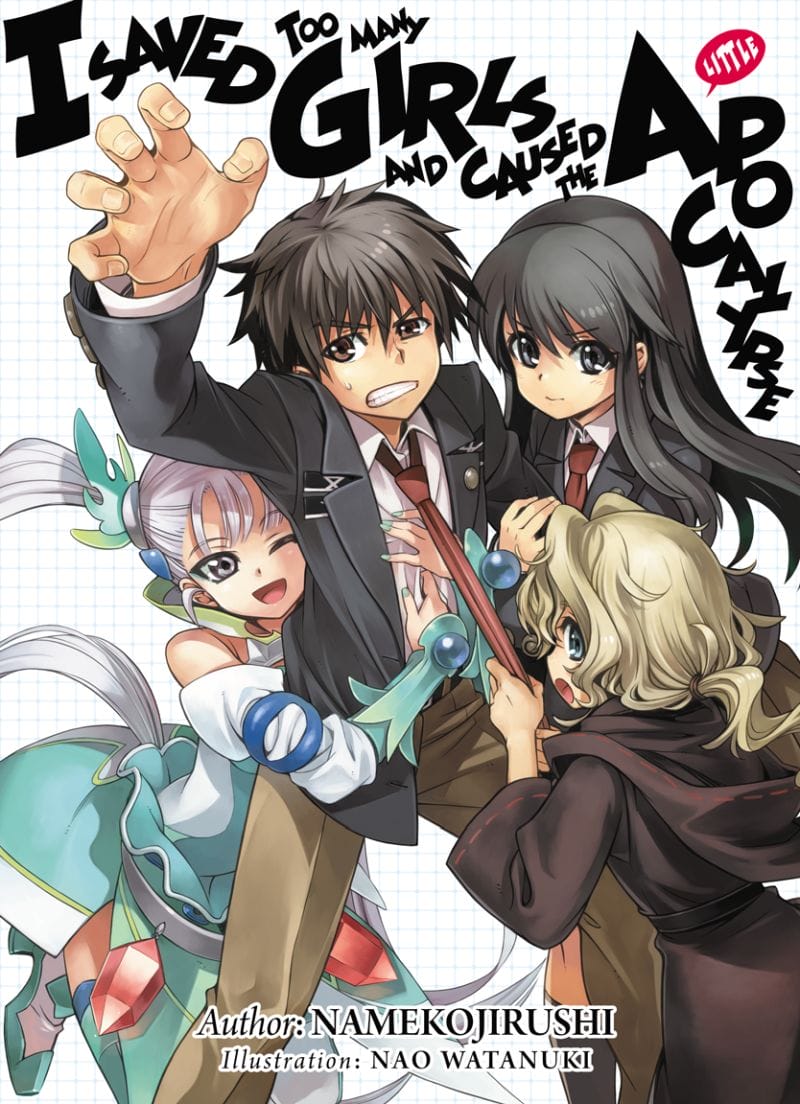 I Saved Too Many Girls and Caused the Apocalypse began publication as one of Hobby Japan's flagship titles, seeing 15 volumes released over the course of ten years. The most recent book, volume 16 is slated hit Japanese retailers on October 29. The title inspired a manga adaptation by Koji Hasegawa, which currently runs in Comic Dangan magazine.
J-Novel Club describes the series as:
Rekka Namidare was a normal boy until his sixteenth birthday. Then a girl suddenly appears from his future, warning him that he'll somehow start an interstellar war! It turns out Rekka hails from a special bloodline that's destined to get caught up in all kinds of trouble. Whenever a story's heroine is in dire need, Rekka will be given one last chance to save her. And in the future, Rekka will have saved so many girls that their jealous love for him will cause the apocalypse!
J-Novel Club opened their doors on October 14. The publisher specializes in English translations of Japanese light novels, which they will deliver in a "streaming" subscription format.
Subscriptions are offered in two flavors: Membership and Premium Membership.
Membership allows access to all "pre-publication" materials via the J-Novel Club service. In addition, subscribers will have access to a special "Members Only" forum on the company's website. This tier is priced at $4.95 per month, or $54 per year ($4.50 per month)
Premium Membership also allows access to all "pre-publication" materials on the J-Novel Club service, as well as the Members-Only forum. The tier also includes a monthly credit for one published eBook purchase, as well as access to a "Premium Members Only" forum that will be frequented by translators and writers.
The company kicked off its operations with four titles:
Occultic;Nine by Chiyomaru Shikura, Illustrations by pako (Global English-Language Digital License)
Brave Chronicle: The Ruinmaker by Kenya Atsui, Illustrations by Saori Toyota (Global English-Language Digital License)
My Big Sister Lives in a Fantasy World by Tsuyoshi Fujitaka, Illustrations by An2A (Global English-Language Digital License)
My Little Sister Can Read Kanji by Takashi Kanjii, Illustrations by Halki Minamura (Global English-Language Digital License)
Source: J-Novel Club (Press Release)