It's a cool October night, the chill is setting in as autumn finally makes its presence known. The leaves are turning, and the inescapable presence that is "pumpkin spice" seems to be everywhere.
On the other side of the globe, though, Sam Pinansky is hard at work. From his location in Japan, Pinansky is working tirelessly in the post-launch hours of his latest venture, J-Novel Club.
A New Frontier
Nowadays, it's hard to be an anime fan without being at least marginally aware of light novels. These illustrated books have been a staple of Japanese publication since the 1970s, mostly as an evolution of the pulp magazine industry.
Since their introduction, light novels have gained an irreplaceable space in the world of Japanese pop culture. Magazines like Faust, Gekkan Dragon, and Dengeki G's serialize chapters of up-and-coming titles, and publishers scour the literary world for potential new talent.
These popular paperbacks managed to work their way into the anime and manga worlds, which are fond of adapting more prominent works. The Slayers, The Heroic Legend of Arslan, The Melancholy of Haruhi Suzumiya, these are just three of countless works that have been adapted over the years.
Overall, though, light novels have generally remained a niche market in the west. Though players like Viz, Seven Seas, and Yen Press have dabbled in the format, many titles remain undiscovered by the greater community.
Rather, the light novel community has formed its own niche that isn't far removed from the "club" atmosphere of the anime circles. Fans form personal relationships with translators, while discussions on various works remain generally friendly and welcoming.
Enter J-Novel Club
Sam Pinansky is a long-time translator in the industry. He's worked with organizations like TV Tokyo, Fuji Television, Kadokawa, and Bandai Namco, and was the brainchild behind Anime Sols. Though Anime Sols was forced to close its doors after about two years, it did little to deter Pinansky.
"I had the concept for [J-Novel Club] almost a year ago at this point," mused Pinansky as we talked over Skype, "Once I sort of ran some numbers to see if this would actually be a feasible business or not, I managed to convince myself to take the plunge late last year."
J-Novel Club brings a unique approach to light novel publishing, offering a "streaming" model to serialization.  The publisher aims to release new chapters of their titles on a weekly basis, which will be available to paying subscribers. These subscribers will be able to read the books via the J-Novel Club website, as well as dedicated apps on iOS and Android.
When the translation is complete, J-Novel Club will release the titles for sale on major eBook retailers, including Amazon's Kindle store, the Kobo Store, and Apple's iBooks service.
The Business Model
J-Novel Club's two-pronged model is certain to raise a few eyebrows. Given that the field tend to take a more traditional publishing approach to their light novels, the idea of a subscription model for literature seems offbeat, at first glance. Per Pinansky, though, their model was born through a combination of innovation and necessity.
"You have to think of where Yen, [Digital Manga], and other publishers are coming from," he notes, "And they're coming from the land of manga where, despite some stories to the contrary, print books are still selling very well and that's where the profit is, essentially."
When it comes to light novels, though, there are challenges that don't arise in a manga-centric release strategy. "Mainly the translation costs, which are somewhere between four to five times the translation costs of a manga," notes Pinansky, " And very much higher than the translation costs of anime, even."
The price tag on the translation quickly becomes a factor when deciding which titles to license. He continued, stating that, "[i]n many ways, [other publishers'] relying on print sales requires them to really have a very high bar, essentially, for licensing and distributing their content. So only the most famous of the most popular books, or books that they can shelve and promote within the manga category are the ones that are really going to be able to turn a profit for them."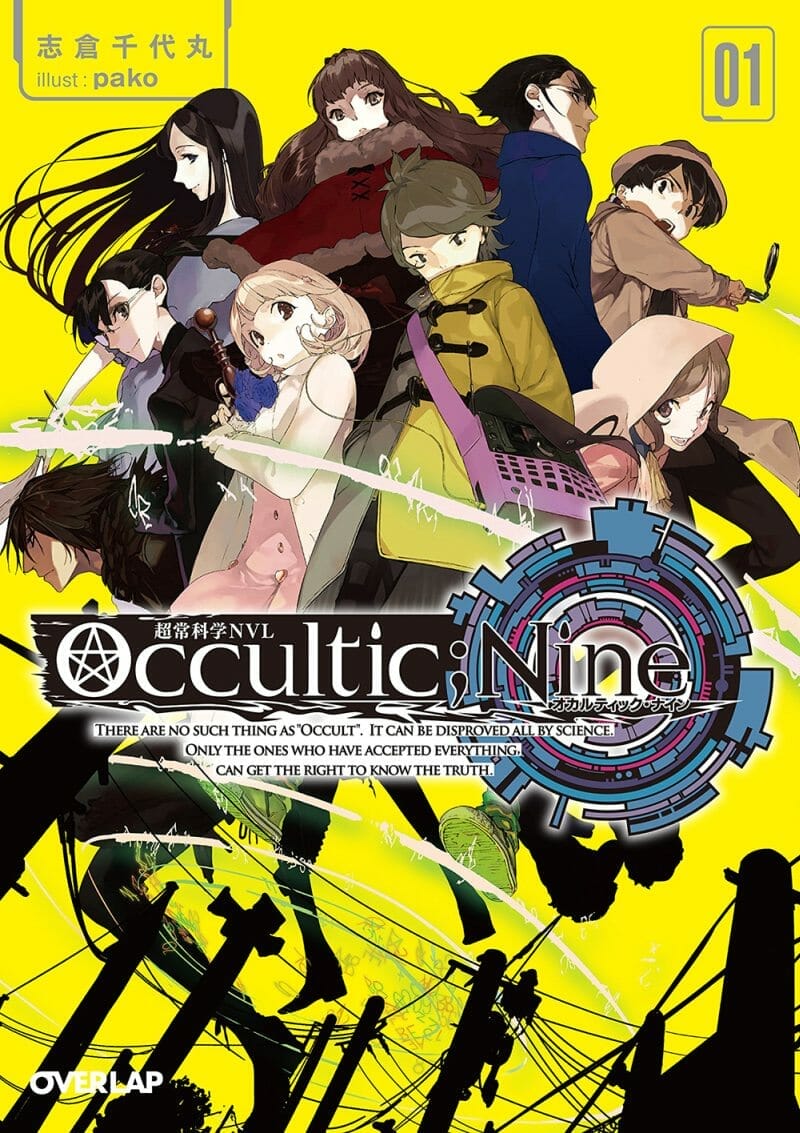 Meanwhile, though, demand continues to grow for light novels, with the growth of anime content based on books, such as GATE, Overlord, or Occultic;Nine. "People are really interested to read the original source material," Pinansky notes, "but then it turns out it's these light novels, which don't have any translation."
And, ultimately, this leads eager readers to seek out fan translation communities across the web to get their fix. "The growth of those sites has been extremely high over the past year and a half, two years, and I see that as the biggest indicator of the demand."
With properties like Occultic;Nine, which received an anime adaptation this season, unique marketing opportunities begin to present themselves. "I'm in tale with Aniplex of America . We're also in talks with Daisuki, who's streaming Occultic;Nine […] Still, simulcast rights are only decided at the very last minute. Aniplex of America didn't even know whether they'd actually be the ones controlling the rights until a couple of weeks before it started to air!"
He continues, explaining that he went as far as to speak with the original production house for the project, though even they weren't sure where the show would end up. "It would be great to arrange this sort of co-marketing ahead of time, but unfortunately, with how licensing goes for anime, you really have to do it a bit post-facto." J-Novel club intends to work with streamers to ideally come to a situation that boosts both their properties and the adaptations across the board.
The Community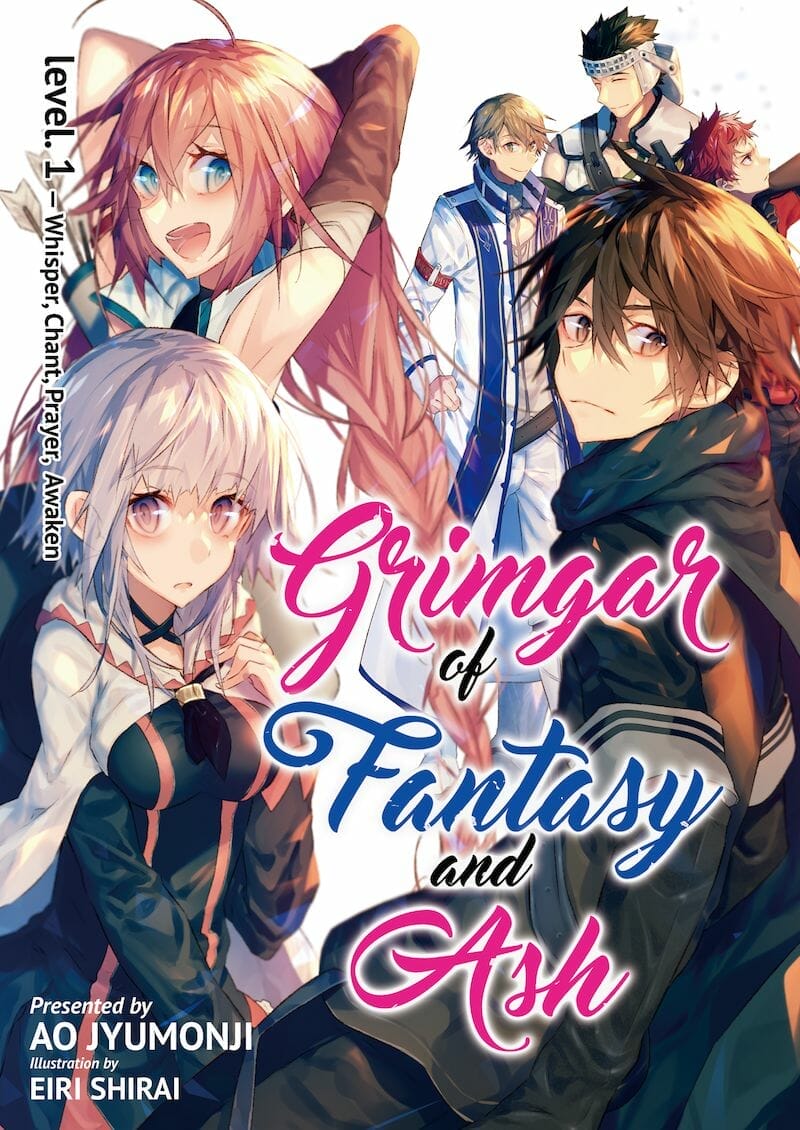 It's this fan translation community, though, which is part of the appeal of light novels, in general. Interacting with the translators, helping newcomers find their next favorite title, or just talking shit about those books that nobody likes. That's all part of the experience, in many ways.
Likewise, there's a certain excitement to being able to read and discuss chapters as they're ready, instead of waiting for the big collected volume to drop. "What I tried to do when I created [J-Novel Club] and the business model, is I tried to actually create something that satisfy the user behavior that I was seeing online," explained Pinansky. He waxed nostalgically about these groups, which would follow a title on a weekly or monthly basis, and the community aspect that follows it. "I wanted to recreate that, except in a legal way, where it's almost like a community of translators and a community of light novel fans who would read along with the translations and interact and discuss the stories as they're being published."
He elaborates on this idea, explaining that, the core activity in watching anime is absorbing the visuals and dialogue. With manga, the written word gains some more importance, though much of the language is still very visual. With novels, though, "almost a hundred percent, ninety-eight percent of the user's interaction with the book is through the translator. What you're really doing is having a conversation with the reader as the translator, and it's almost like you're serving as an interpreter to the original author and not just translating text from one side to the other."
The voice of the translator becomes important in this respect, which is why Pinansky prides J-Novel Club for encouraging communication between the author and the reader in premium subscription services. He hopes to promote his translation team, and introduce them to the world, rather than keep them as nameless individuals hidden on the title page.
With the launch of J-Novel club, Pinansky is optimistic that he's capturing this spirit. He noted that, outside of a few concerns about the launch lineup, feedback has been positive. He singled out one comment, which stated that J-Novel Club feels like "a community by fans, for fans," as a particular point of pride. He also happily noted that folks are beginning to consider the platform "the Crunchyroll of light novels."
In the future, he'd like to help this community grow in new directions, and offer an outlet for fans to publish their own light novels. "I'd love for J-Novel Club to actually host the official […] English-language light novel writing competition, where we can actually host original English-language light novels, and then we can work with our Japanese publishers. And then we can actually get illustrations created for them."
Rolling with the (Catalog) Changes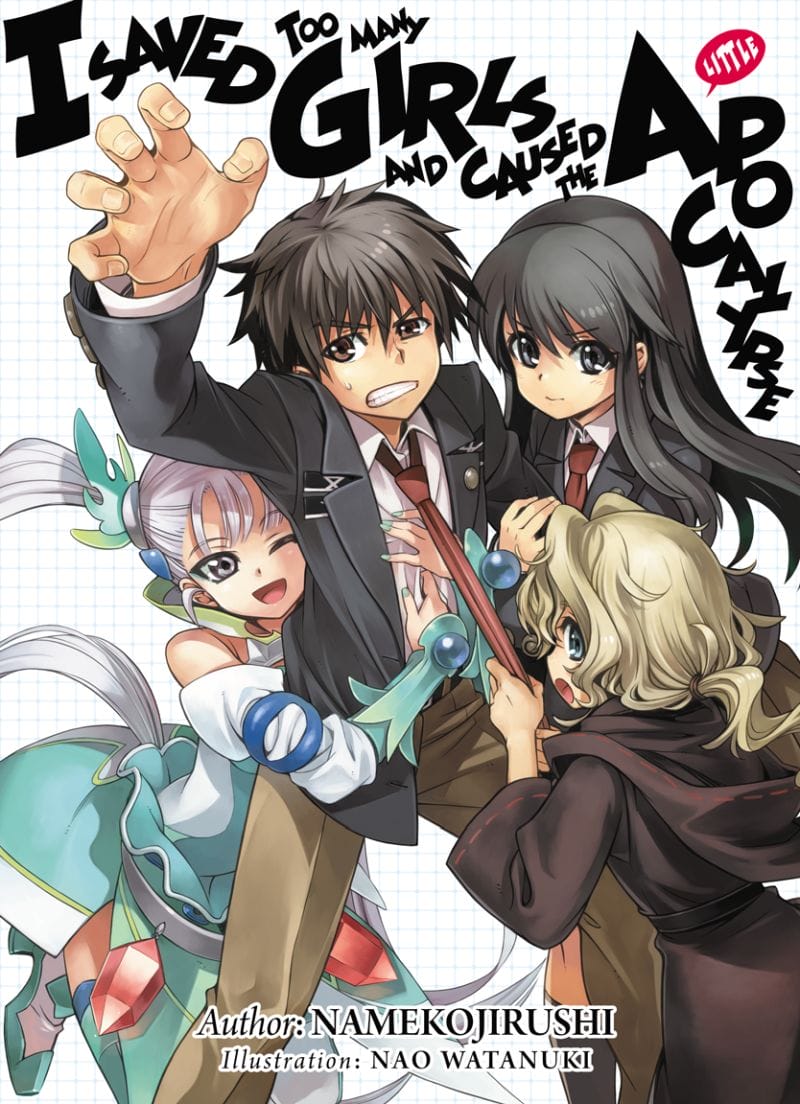 As of today, J-Novel Club's subscription model offers readers access to titles as they're being published. After the title hits digital storefronts, the chapters will be removed after a period of time. Naturally, this could see some headaches arise from casual subscribers, or readers who are late to the party on a title.
With this in mind, Pinansky pitched the premium subscription, which runs for $10.95 per month, and includes an ebook download credit as part of the fee. That said, Pinansky feels that the inverse case may be a more common situation. He explains:
"What I acutally expect will happen quite considerably, is that people will actually buy the eBooks from Amazon without knowing about our site. They'll be interested in light novels, they'll be seraching on the standard eBook pages, and they'll come across our books. And they'll read volumes 1 and 2, and of course there'll be links in the eBooks themselves to our website, and people will go 'oh, but I want to read the next volume as soon as I can', and they'll come to the website and subscribe so that they can read the latest volume."
For the longest titles, though, Pinansky admits that catching up may be a pipe dream for those subscribing later in the game. Though he hasn't finalized the long game, he did take some time to muse on possible solutions later in the game.
His first idea is to offer a reprieve, a chance to make up lost ground for a few days. He elaborates, stating that "one is sort of a one-time fee for a couple-day […] catch-up pass, where you can read all the previous parts, but only temporarily."
In the mid-term, he'd like to go beyond passes, beyond the fees. "What I'm intending to do later on, once we get a bigger catalog, is have certain series be free to read, all the way from volume 1 for certain periods of time."
Long-term, Pinansky hopes to take on a model which would turn the industry on its head. It's his sincere hope that, several years down the road, "when we have a large enough catalog, that we'd be able to support the site with a completely free reading model, so you can read all the parts to all the volumes."
For now, though, Pinansky's focus is to sustain both the eBooks and the subscription model, as the two need to both perform for J-Novel Club to thrive.
The Print's the Thing
Of course, while digital appears to be the core focus of J-Novel club, it's hard to deny the appeal of a real, paper book. For those who want that hard copy, J-Novel Club is looking at its options. Pinansky elaborated, explaining that "one thing that we are going to look into in the future, especially with our publishing partners, is maybe look into print-on-demand options for those people who really want physical books, or other ways of actually maybe Kickstarting special editions of our most popular titles, that would allow people to get physical print editions of things."
Pinansky concedes that this will largely be a long-term vision, noting that such an endeavor requires a large customer-base.
Expecting the Unexpected
In the world of business, one learns to to expect the unexpected. Still, there are some situations that one just can't prepare for.
"The most shocking thing that happened was when Kadokawa purchased fifty-one percent of Yen Press!", Pinansky said with a laugh. "That was news to me at the time, and I just start of started the business in earnest."
For a light novel distributor, this presents a unique challenge, as Kadokawa holds seventy percent of Japan's light novel market. Toradora!, A Certain Magical Index, Record of Lodoss War, and countless other major titles are published by Kadokawa or one of its numerous subsidiaries. It's easy to see where challenges may arise.
Pinansky noted, though, that it's not as big of a hindrance as it could be. "First of all," he explains, "Kadokawa doesn't have an exclusive deal with Yen Press, and they're still willing to license out to other companies."
Furthermore, while Kadokawa holds much of the market, Pinansky notes, the remaining thirty percent is incredibly vibrant. "There are so many other publishers of light novels in Japan that aren't actually part of Kadokawa. Unlike anime, which requires very large budgets and massive production committees, all you really need is an author and an illustrator from Pixiv, and a decent editor. And there's a whole bunch of light novel publishers out there, which have great content, which is generally unknown overseas but sometimes it's actually fairly well known as well."
As an example, Pinansky notes Japanese partners Hobby Japan and Overlap, who have found profitable niches within the light novel industry. He points to launch title Occultic;Nine, which received an anime adaptation.
"Trust me," says Pinansky," I think content is not actually going to be the biggest bottleneck with this business. It'll be our acquisition of content. It'll actually be the marketing and making sure the word gets out […] so that people can come and check out the books, and realize how incredibly fun they are to read!"
Closing Words
With an encouraging first few weeks under its belt, and a surprising acquisition in Grimgar of Fantasy and Ash, J-Novel Club is clearly pulling no stops in its efforts to become the king of the western light novel world. It's a Herculean task, for sure, but the company has the drive, the desire, and a genuine love of light novels in general.
Pinansky closed the conversation with a short message to the reader:
If you've never actually tried reading light novels, hop on over to our site and read some of our free previews. We have forty pages at least of each of the books available, and I think, once you sit down and actually read it, you'll realize how much of a new experience it is, and that it's just as enjoyable as reading manga or watching anime. And it's almost like a different taste, but with the same great Japanese seasoning. So you should really just try it out, and see whether you like it! And if there's nothing catches your eye, just wait for our next title announcements, and I'm sure there'll be something for everybody in our site.
Though the road is long and difficult, the J-Novel Club has a good head on its shoulders. With luck and patience, they should be able to carve that niche they seek while giving the light novel its own form of western renaissance.