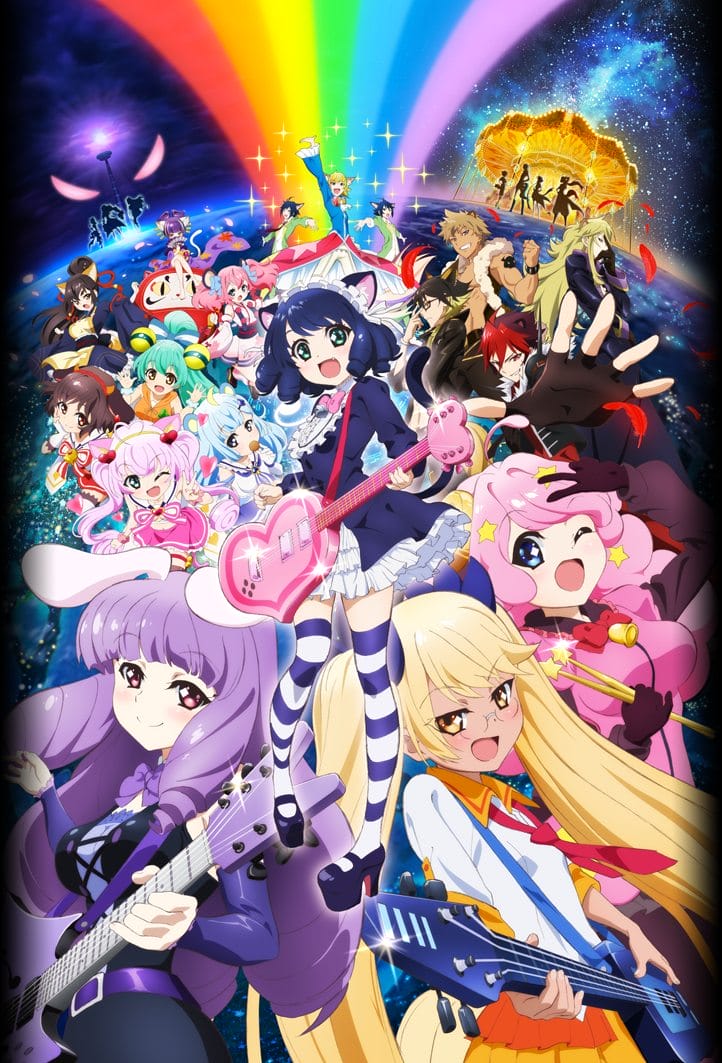 Plasmagica's dub cast is coming back for an encore performance!
Yesterday, Funimation unveiled the English dub cast for Show By Rock!!#. The series will star the following:
Cyan: Bryn Apprill
Chuchu: Alexis Tipton
Retoree: Caitlin Glass
Moa: Monica Rial
Crow: Mike McFarland
Rom: Christopher R. Sabat
Aion: Jerry Jewell
Yaiba: Ian Sinclair
Maple: Sonny Strait
Angelica: Rachel Robinson
Rosia: Mikaela Krantz
Holmy: Apphia Yu
Tsukino: Natalie Hoover
Jacklyn: Morgan Berry
Shu*zo: Vic Mignogna
Kai: Ricco Fajardo
Riku: Micah Solusod
Darudayu: Stephanie Young
A: Dawn M. Bennett
Un: Jad Saxton
Dagger: Chris Rager
Funimation didn't list the dub's director or production staff.
Show By Rock!!# will première on FunimationNow today at 9:00PM Eastern (6:00PM Pacific).
Show By Rock!!# is a sequel to last year's Show By Rock!! anime series. Takahiro Ikezoe (Ozma) returned to direct the show at Bones, with Touko Machida (Chaika – The Coffin Princess, Karneval) taking charge of series composition.
Funimation describes the show as:
In the glamorous metropolis of Tokyo Midi City, music—and the dream of musical superstardom—is everything! Here, "battle of the bands" is more than teen rivalry it's a chance for groups to compete for the honor of playing atop the city's highest tower. When catgirl cutie Cyan stumbles into the musical world, she finds herself swept up bythe dream of fame and rocks her way to the top.
The original Show By Rock!! aired during the Spring 2015 broadcast season. Funimation currently holds the rights to the title in North America. The show is currently available on YouTube and FunimationNow
Source: Funimation Blog