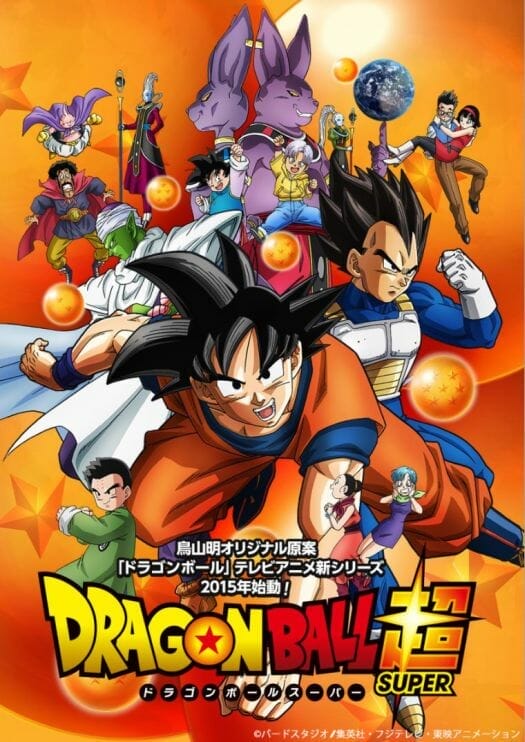 Are you ready to rock (the dragon)?
Earlier today, Funimation announced that they'll add Dragon Ball Super to their simulcast lineup today. The series began streaming on FunimationNow at 9:30PM Eastern, starting with episode 65.
Episodes 1 – 10, as well as 47 – 64 are also available on the service. Episodes 11 – 46 will be added when subtitling work is completed.
Funimation is producing an English dub for the title, though details on casting have yet to be revealed as of press time.
Dragon Ball Super began airing on July 5, 2015 on Fuji TV. The series is being helmed by Kimitoshi Chioka (episodes 1-32) and Morio Hatano (ep 33 – present) at Toei Animation, with Tadayoshi Yamamuro (Dragon Ball Z: Battle of Gods, Beet the Vandel Buster) providing character designs. The show is the first new Dragon Ball TV series to air since Dragon Ball GT in 1996.
Crunchyroll, Daisuki, and AnimeLab also stream Dragon Ball Super. Crunchyroll describes the show as:
Please note that HD and device support for Dragon Ball Super will be available within a few hours after each simulcast release due to the production process. Thanks for your patience and enjoy the show!
Source: Funimation (Press Release)