It's time to meet the napping princess. Er… again.
Earlier today, the official Hirune Hime: Shiranai Watashi no Monogatari (Napping Princess: The Story of the Unknown Me) website updated with a new visual. The image features Kokone Morikawa standing dead-center, before a small Japanese town. Beneath her, the scene gives way to a new, mysterious world.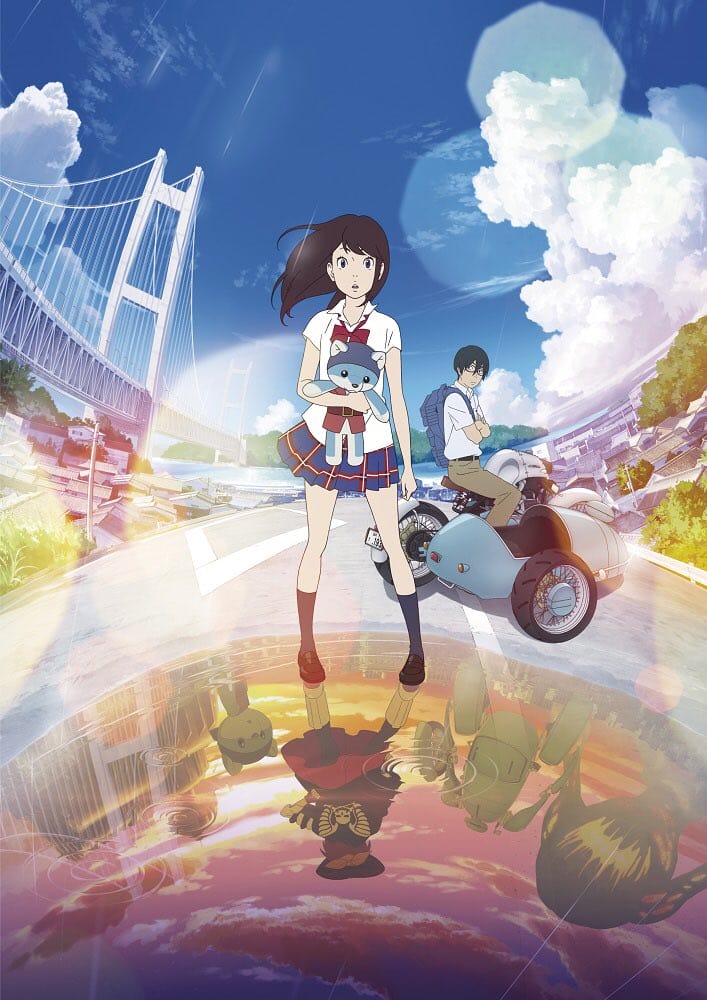 Fans who pre-order tickets starting December 3 will receive one of two limited-edition clear file folders.
Hirune Hime: Shiranai Watashi no Monogatari will hit Japanese theaters in March 2017.
Kenji Kamiyama (Eden of the East, Ghost in the Shell: Stand Alone Complex) will direct the project at I.G. Port's newest anime subsidiary studio, Signal.MD. Kamiyama also wrote the film's script. Satoko Morikawa (Eden of the East, Tico and Friends) is providing character designs, while Yoko Shimomura (Xenoblade Chronicles, Kingdom Hearts) scores the soundtrack. Shigeto Koyama (Michiko & Hatchin, Moribito – Guardian of the Spirit) is in charge of mechanical designs.
The confirmed voice cast includes:
Kokone Morikawa: Mitsuki Takahata
Morio: Shinnosuke Mitsushima
Watanabe: Arata Furuta
Kijita: Tomoya Maeno
Isshin Shijima: Hideki Takahashi
Momotarō: Yosuke Eguchi
Joy: Rie Kugimiya
Hirune Hime: Shiranai Watashi no Monogatari will be set in the Okayama prefecture in 2020, just days before the start of the Tokyo Olympics. The film focuses on the relationship between Kokone and her father, and the secrets held between them. Lately, Kokone has been having the same dream night after night, which she learns is connected to a family secret that she had never known about.
Warner Brothers released a teaser trailer for the film in May. You can check it out below:
Source: Animate Times