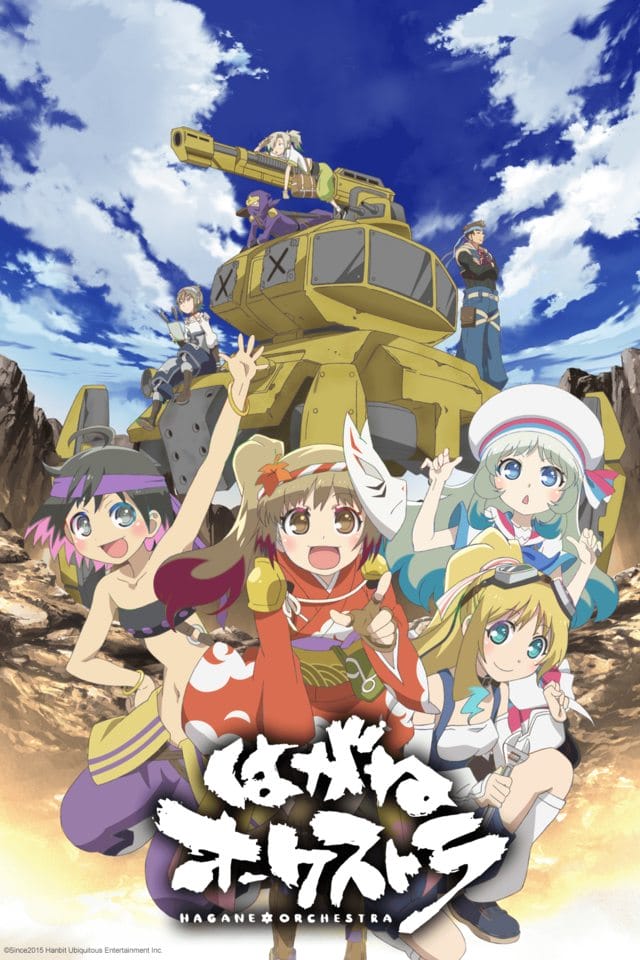 Who said the simulcast news had to stop?
Earlier today, Crunchyroll announced that they've added Hagane Orchestra to their digital lineup. The first six episodes went live for all users outside of Asia. Episode 7 is currently available to Premium subscribers.
Hagane Orchestra is an original series from studio Fanworks. Masahiko Ohta (Himouto! Umaru-chan, Love Lab) is directing the show, which features character designs by Takaharu Okuma (Hanaukyo Maid-tai, Mitsudomoe). Takashi Aoshima (Himouto! Umaru-chan, Survival Game Club!) is in charge of series composition.
Hagane Orchestra debuted on Japanese TV on October 9. Crunchyroll describes the show as:
The people of this world live happily, despite its inhospitable landscapes. Kureha and the other members of the Defense Squad living in the Irodori Settlement spend their days here in meetings to figure out how to get more people to play "Hagane Orchestra," the smartphone game they appear in. They'll do anything to promote their game! The inside story about the game? Its inner workings? Anything goes… be it friendship, determination, betrayal, or despair.

A young man tells his story, along with the girls, his friends, and the Haganes. All work together as one, just like an orchestra…
Source: Crunchyroll