Really? You were actually gonna say "no" to this face?
Earlier today, the Nanbaka anime website announced that the series will receive a second season. The new wave of episodes is slated to premiere in January. In addition, the site updated with a new visual, which you can check out below: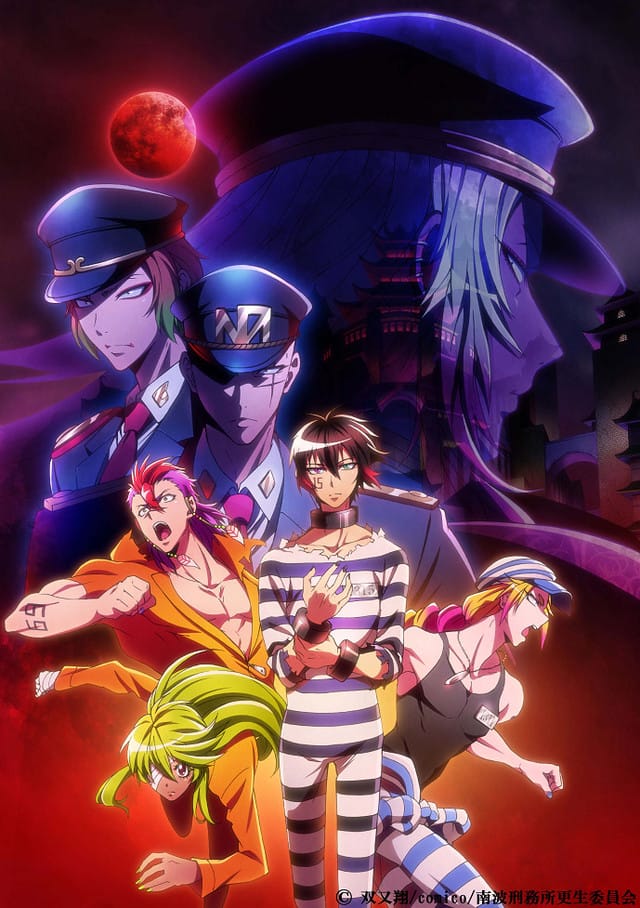 Unlike its predecessor, which aired on Japanese TV, Nanbaka's second season will be exclusive to digital distribution services. d Anime Store (Docomo Anime Store) will be the first to carry the show, on January 4.
The first installment, Episode 14, will be available for free viewing on the Nanbaka website.
Nanbaka adapts Sho Futamata's manga of the same name. Shinji Takamatsu (Gintama, Mobile Suit Gundam Wing) is directing the series at Satelight, while Mitsutaka Hirota (The Prince of Tennis II, Sweetness and Lightning) pens the scripts.
Funimation describes the show as:
Welcome to Nanba, the world's largest, most impenetrable prison. Locked away in cell block 13 are four inmates who provide more than enough trouble for Officer Hajime. Between attempted breakouts, gambling, and general misbehaving, these four believe that just because they're in prison doesn't mean they can't have fun! Follow the hijinks of Jyugo, Uno, Rock, and Nico as they pass time behind bars.
Crunchyroll is streaming Nanbaka as part of its fall 2016 simulcast lineup.
Source: Comic Natalie