Happy Sunday everyone, and welcome to another fun week of Media Create sales! This week saw several new releases, which are sure to shake up the charts in the short-term.
More interesting, though, is that Microsoft finally launched the XBox One S in the region! Yep, they're getting the console a whole three months after the rest of the world, and people are turning out by the hundreds to get one! Will it set a new baseline, or will we see the console head back to double-digits in the post-holiday lull?
Well, we'll cross that bridge when we get there. For now, let's look at the charts!

Nintendo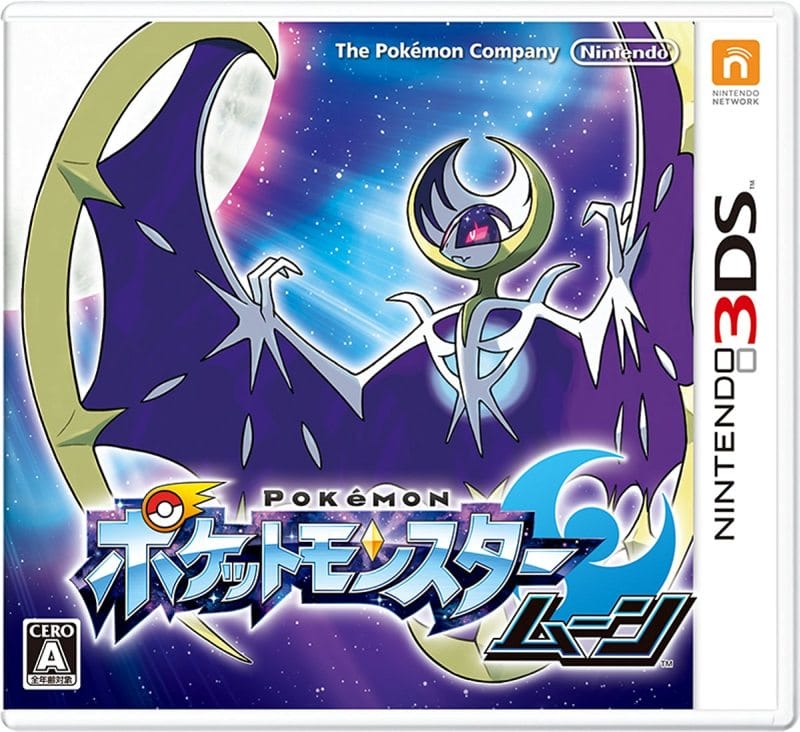 Nintendo took eight spots on the top-20 this time around, with seven 3DS games and a Wii U title making the cut.
The lure of Alola continues to be irresistible to trainers across Japan. Pokémon Sun & Moon sold through another 375,665 units (1,966,294 LTD) to take the top spot. The double-pack also charted this time around, taking 14th place with 6,113 units sold (157,492 LTD). Combined, the three SKUs moved 2,123,786 units. And again, Pokémon sold enough copies to beat out the **entire** top-20. Simply astounding.
Speaking of astounding, Animal Crossing: New Leaf managed to bounce *back* into the top-10 this period, with the new Amiibo update. The title moved 16,916 units to claim 5th place. For a thrice-over re-release, this is fantastic.
A little further down, aspiring idols are making their way to Yotsuboshi Academy. Licensed title Aikatsu Stars! My Special Appeal opened at 8th place this period, with 10,087 copies reaching customers. Mind you, this is *low* for an Aikatsu! game. The games have been on a steady decline in recent years, with each new installment selling fewer copies than its predecessor. For Example, last year's Aikatsu Stars! My No. 1 Stage opened with about 23,000 units. So, I think it's safe to say this was a bomb.
A bit further down the charts, fans are discovering the joy of making their own games. RPG Maker: Fes opened at 11th place, with 7,135 units reaching customers. This is another under-performer, sadly, as we're seeing a mere 20-40% sell-through for the period. With this in mind, it's clear that retailers were expecting closer to 17,000 – 35,000 units in sell-through. All I can really say here is "ouch!"
Moving down further, Mario's Party continues to bring the sadness. Mario Party: Star Rush fell back to 13th place, having sold through another 6,328 units (70,225 LTD). If the title manages to maintain this momentum, we could see another ~31,500 sales, which would see the title actually break the 100K mark.
Speaking of consistent sellers, the Wii U SKU for Minecraft managed to sell through another 5,394 copies (182,219) this period, securing 17th place. Much like its Vita counterpart, this is a title that's absolutley defied expectations. The title is well-on-track to reach 200K by the end of the year, barring some disaster, so kudos to Mojang and Microsoft, for producing a title that's able to reach an audience that goes beyond platforms.
The offerings on Nintendo's hardware were rounded out by the battling tops of Beyblade. Beyblade Burst sold through another 3,845 copies (25,972) units to take the #20 spot.
On the Hardware Front
The 3DS family took top honors again this sales period, with 71,312 units reaching customers. The Wii U climbed up again this time around, with 3,493 units sold.
Sony
The PlayStation family held a firm grasp on the charts this time around, with twelve titles making the top-20. The platform breakdown is as follows:
This period, the top-5 were all about Gundam and Musou, with the debuts of SD Gundam G Generation Genesis and Samurai Warriors: Sanada Maru.
SD Gundam G Generation Genesis led the pack for the PlayStation, taking the 2nd and 3rd place spots in its debut week. The Vita version earned second place, with 88,324 units sold. The PS4 edition wasn't far behind, placing at #3, with 87,568 copies reaching customers. Combined, the two SKUs sold through 175,892 units. This is a decently strong showing, though far from the peaks of SD Gundam titles. For example, SD Gundam G Generation World (PSP) opened with about 227,700 units, and sequel SD Gundam G Generation Over World debuted with 202,887.
On the flip side, it seems like Samurai Warriors is overstaying its welcome. Though the title claimed three spaces on the big board, it sold through a mere 50,771 combined units. Specific platform breakdown is as follows:
PS4: 26,682 (4th place)
Vita: 13,049 (6th place)
PS3: 11,040 (7th place)
I shouldn't have to explain that this is stupendously bad for the franchise, and the latest under-performer after the disastrous Berserk and the Band of the Hawk.
A bit further down the charts, fans realized the appeal of Code: Realize. Vita game Code: Realize – Shukufuku no Mirai debuted at 9th place this period, selling through 8,250 units. While low, this was actually better than its predecessor, which opened at about 6,800 sales. Famitsu reports sell-outs, so we can chalk this up as a mild success.
Square in the middle of the charts, hunters grabbed their gear, and headed out toward the frontier. PS4 release Monster Hunter Frontier Z: Beginner's Package, which is essentially a bundle for the Monster Hunter Z MMO title that includes the game and osme DLC, sold through 7,341 copies to take 10th place. While low, the title did perform within most retailer expectations. Furthermore, these DLC packs tend to make a blip on the charts, then disappear quickly, so there's little real need for concern.
The appeal of gunfights in deep space continues to be surprisingly strong, meanwhile. Call of Duty: Infinite Warfare sold through another 6,506 units this period (149,460 LTD), to take the #12 spot. Battlefield 1, which takes technology in the *opposite* direction, managed to charge its way to 15th place with 5,641 copies reaching customers.
Not far behind the front lines was that familiar blocky settlement we've all come to know and love. The Vita version of Minecraft managed to sell through another 5,628 units (925,955 LTD) to build a home at 16th place. Furthermore, the game just crossed the 925K milestone this week, so congrats to Mojang and Microsoft! See? You **can** have a success in Japan if you approach it right!
On the note of familiar faces, fans are still showing some love for the Dragonborn. The Elder Scrolls V: Skyrim – Special Edition managed to sell through another 5,223 copies (40,140 LTD) to take 18th place. With the current sales trends, we may see it tumble out of the top-20 next period.
Speaking of tumbling, Fate/Extella: The Umbral Star (Vita) dropped to the back of the sales pack this period. The title sold through 3,929 units (86,224) to claim 19th place.
On the Hardware Front
The PS4 family took a respectable second place this period, with 42,102 consoles reaching customers. The Vita sold just over a quarter of its bigger brother, with 12,240 units sold.
The PS3, on the other hand, continues to remain somewhat consistent week-over-week. The aging console moved another 539 units for the period.
Microsoft
With the launch of the Xbox One S, the XBox family saw a jump of 418.28% for the period. The console sold 778 units this week, finally pulling the console out of last place gutter.
But! That's still not enough to escape "Funny Story" territory, so…
In astronomy, 778 Theobalda is a minor planet, which orbits our sun. The entity, which was discovered in 1914 by Franz Kaiser, currently resides in the Asteroid Belt.
In the world of Japanese console sales, a 778 unit launch means that a few Microsoft employees may be getting a free lunch at Yoshinoya. Maybe they can keep the sales rolling by selling to the folks who accidentally bought the XBox One version of Final Fantasy XV?