Before you ask: Yes, this is the one with the filthy jokes.
The latest issue of Kodansha's Shonen Magazine (12/14/2016) reveals that Seitokai Yakuindomo will receive a theatrical anime film. As of press time, no details have been announced.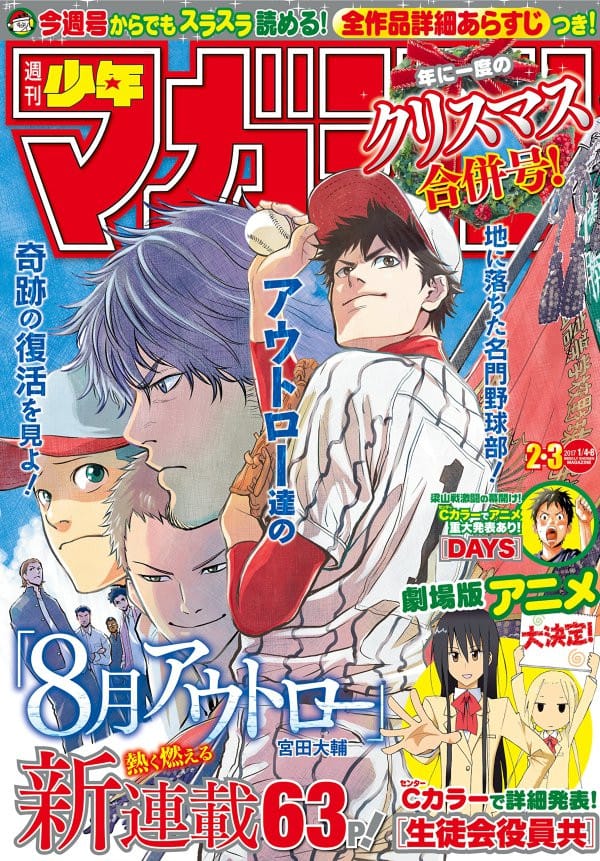 Tozen Ujiie's Seitokai Yakuindomo manga began publication in Shonen Magazine in June 2007. The series spans 13 collected volumes, with the most recent hitting in April.
The title spawned a TV anime adaptation in 2010, which ran for 13 episodes. Hiromitsu Kanazawa (Princess Lover!, Asa made Jugyō Chu!) directed the show at GoHands, with Makoto Furuta providing character designs. Makoto Nakamura (Coppelion, Noramimi) took charge of series composition.
A 13-episode OVA and a 2014 TV anime series reunited the team.
Crunchyroll currently streams Seitokai Yakuindomo on their digital platform. They describe the show as:
Our story here circulates around the Osai Academy, formerly an all-girls private high school which has recently been integrated for both genders. Our protagonist, Takatoshi Tsuda is pushed into becoming the vice-president of the student council, where he is the lone male member surrounded by 3 beautiful girls.
Source: Crunchyroll