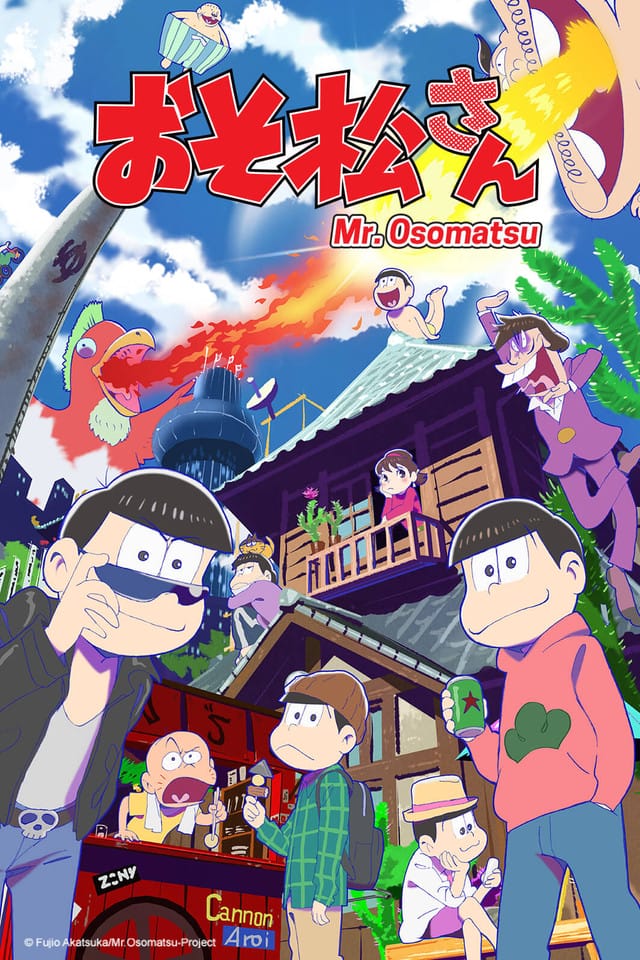 Osomatsu and his brothers are back, and they're as lewd as ever!
Earlier today, Crunchyroll announced that they added the Mr. Osomatsu JRA Special 2016 (Osomatsu-san Ouma de Kobanashi / Mr. Osomatsu: An Anecodte With Horses) to their digital lineup. The series is currently available for Premium subscribers in the following regions:
United States (and its territories)
Canada
Central America
South America
The Caribbean
United Kingdom
Ireland
Australia
New Zealand
Scandinavia
The Netherlands
Mr. Osomatsu JRA Special 2016 aired on Japanese TV on December 12, at 25:00 (12/13/2016 at 1:00AM) Japan local time. The 24-minute episode was produced as part of the "Hashire! Osomatsu-san" collaborative event between the Mr. Osomatsu anime and the Japan Racing Association.
The episode event also includes a series of anime shorts, titled Mutsugo to Ouma no Monogatari (The Story of Sextuplets and a Horse), which saw the final episode airing on December 8. In addition to the anime, though, the event features merchandise from the JRA, is being offered at two horse racing tracks:
Tokyo Race Course: 10/30/2016 – 11/27/2016
Nakayama Race Course: 12/3/2016 – 12/18/2016
Mr. Osomatsu is based on the late Fujio Akatsuka's manga of the same name. The title received an anime series, which hit Japanese TV on October 5, 2015. Yoichi Fujita directed the project at Studio Pierrot. Naoyuki Asano provided character designs, while Shū Matsubara handled series composition.
The show kicked off on October 5, 2015 as a celebration of what would be Akatsuka's 80th birthday.
The series ran into a degree of controversy over two episodes that aired early in the season, resulting in the show's first episode being pulled entirely and episode 3 being heavily altered to avoid specific parodic references.
Source: Crunchyroll