Happy Monday everyone, and welcome to another fine week of Media Create sales! Last week, we saw Final Fantasy XV and Mario Maker 3DS hit the market. A couple of weeks before, Pokémon Sun & Moon got their time to shine. Now, it's time to let the underworld out to play. A few high-profile titles, including Yakuza 6 and The Last Guardian hit stores this week, along with Miitopia and Puyo Puyo Chronicle on 3DS.
In short, it's another interesting week in the drama that is the holiday season.
Nintendo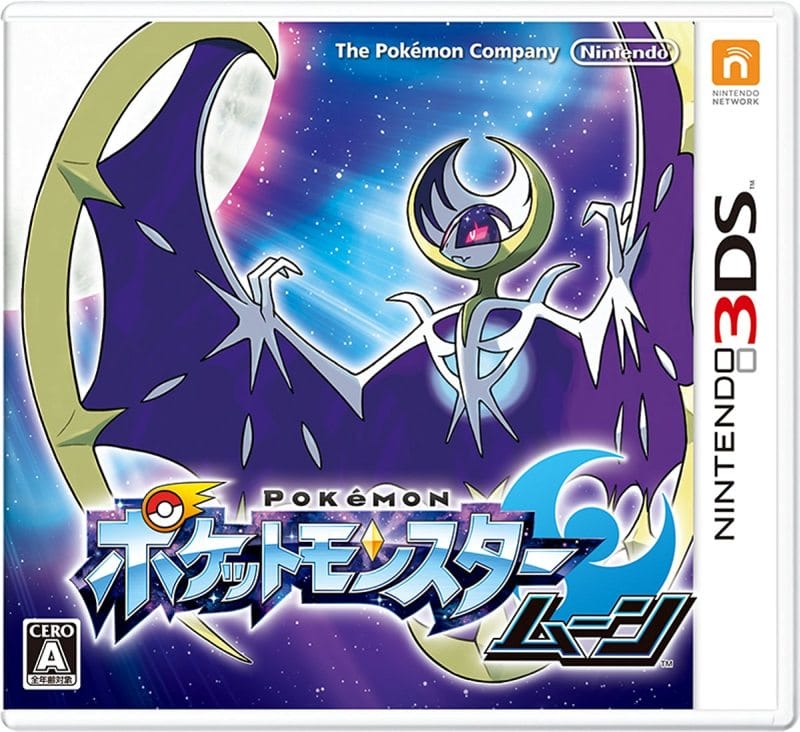 Nintendo had a truly dominating presence this period, with twelve spots on the big board. Of those, ten 3DS games and two Wii U titles managed to make the cut.
The lure of Alola's pristine beaches, warm climates, and countless new Pokémon are bringing fans to the front of the pack. Pokémon Sun & Moon moved another 190,101 units (2,379,446 LTD) to capture an easy second place. Combined with the last tracked sales of the double-pack (which dropped off a couple of weeks back – last figure on the charts is 157,492), the title has sold through a staggering 2,536,938 units. That's 2,694,430 individual copies of the game. The title is roughly on par with sales of Pokémon X & Y, launches aligned, which is nothing short of fantastic.
Meanwhile, Mario Maker 3DS held onto its third-place position this week, building its way to another 117,908 homes (280,088 LTD). The title saw a surprisingly tiny drop week-over-week, declining just 27%. The title is greatly outpacing its Wii U counterpart, which crossed the 275K milestone after **three** weeks at market. I'm curious to see how the title performs as we get closer to the holidays.
Of course, all that glitters is not gold at the house of Mario. New title Miitopia stumbled out the gate, selling just 27,090 units in its début week to capture 6th place. Given the title's strong marketing push in the lead-up to release, it was only able to sell through about 20-40% of its initial stock. If word of mouth doesn't catch on with this one, it'll be sitting in the discount bins before February.
Nintendo isn't the only one to feel the pain, though. Sega's Puyo Puyo Chronicle staggered into 8th place, with 13,873 copies sold. This is incredibly low, failing to reach even 50% of the début sales of 2014's Puyo Puyo Tetris (44,627). And, much like Miitopia, Famitsu's tracker pegs sell-through at just 20-40%. Ouch.
Animal Crossing: New Leaf, on the other hand, continues to chug along on its latest romp through the charts. The newest SKU, which includes the "Welcome amiibo" update, moved another 11,333 copies (38,159 LTD) to take 11th place. The SKU actually saw a 33% week-over-week increase, and is likely to pass 50,000 sales by the end of 2016, which is nothing short of phenomenal given the title first hit stores in **2012**.
Speaking of surprises, the good times continued last week with Mario Party: Star Rush. The title moved another 10,460 copies (88,544 LTD) to take 11th place. The game saw an increase week-over-week, which is always encouraging. And, really, I didn't expect to be saying this, but we could bee seeing this cross 100K by Christmas.
Likewise, Minecraft (Wii U) is hanging tightly to 12th place. The title sold through 10,263 units (199,413 LTD), and is poised to cross the 200K threshold next sales period. Much like Mario Party, Minecraft jumped up this week, with a 48% rise. And, like its Vita equivalent, the title continues to defy expectations by being the Wii U's proverbial rock on the charts. Kudos, Mojang. You did well.
Licensed title Sumikko Gurashi: Mura o Tsukurundesu also managed to see a bump this week, climbing up to 13th place with 8,744 units reaching customers (90,088 LTD). The title saw an 89% increase week-over-week, which is surprisingly high. Furthermore, this week saw the game break the 90K mark and put it on a good pace to beat 100K by Christmas.
Kunio-kun Nekketsu: Complete Famicom Edition (3DS), meanwhile, opened at 14th with 8,266 units sold. This is a collection of every Kunio-kun NES game, from Super Dodge Ball to River City Ransom, to everything else in-between. And, for a basic compilation that was officially unveiled in August, it did fairly well. Famitsu still pegs the title at 40-60% sell-through, though, so it's possible expectations were a bit higher on this one.
On the note of expectations, Kirby and his mech continue to keep blowing them away. Kirby: Planet Robobot moved another 7,357 copies, earning 14th place and bringing lifetime sales to 485,844. We should see this cross half a million by the end of the year, if sales remain consistent.
In the bottom half of the charts, the mighty Kamen Rider seems to have hit a stumbling block. All Kamen Rider: Rider Revolution plummeted to 16th place, with 6,175 units sold (29,484 LTD). The 74% drop from day-one was expected, but these numbers are simply poor.
Down the chart, though, the Booyah Base beat continues to be heard. Squiddly shooter Splatoon sold through 5,852 copies (1,507,565 LTD) to take 19th place. The game saw a 58% rise week-over-week, and continues to just bring that bit of freshness to the Nintendo lineup.
On the Hardware Front
The 3DS family proved to be the top-selling platform this period, with 108,975 units reaching customers. The 3DS XL took the lion's share of the sales this period, with 67,247 handhelds reaching fans across Japan.
The Wii U held roughly constant this period, selling through 4,656 units.

Sony
This week, the PlayStation family managed to hold on to eight spots on the big board, with six PS4 games and two Vita titles making the cut.
This week, the biggest story came from the underworld. Yakuza 6: The Song of Life (PS4) took first place for the period, with 218,168 copies reaching customers. This is down from previous mainline entries in the franchise, which tend to enjoy about 400-600K in their debuts. It's also down from Yakuza 0, which moved 236,329 copies in its opening period. While the overall sales are decent, for Yakuza, this is the sign of some serious structural decline.
Meanwhile, this was apparently a week where it was frosty-cold in the bowels of Hell. Long-delayed PS4 title The Last Guardian finally made its debut, selling through 82,260 units to claim fourth place. For a game pegged primarily as a niche art-house title, this is a strong opening. I'm curious to see whether word of mouth propels it forward through the new year, or if we'll see a similar sales trajectory to the average retail game.
Things aren't quite as rosy for our beautiful boy band road trip adventurers, though. Final Fantasy XV saw a sharp drop in sales, selling through 79,792 copies (770,263 LTD) to claim fifth place. Overall, the decline was about 88%, which is above the typical 75-84% range we normally observe for week-2 sales but in-line with other mainline Final Fantasy titles. Overall, though, the Regalia's running out of gas **very** early on its trip through the charts.
A bit further down the charts, Ubisoft is making modest sales in the world of open-world cyber crime. Watch Dogs 2 (PS4) moved 17,835 copies (57,801 LTD) to take the #7 space. The title dropped about 55%, which is actually a decent week-over-week hold. It'll be interesting to see if it can keep this momentum through the holiday.
At 9th place, Minecraft continues to be the Vita's proverbial rock. The title moved 12,505 copies (946,488 LTD) to take 9th place. The title is on track to break 950K next week, and saw a 56% week-over-week sales increase. Really, there's not much more to say about this title, as it's just blasted through expectations, and is on track to hit the million-sold mark in short order. Simply fantastic.
Meanwhile, the bettle rages on in the bottom half of the charts. Fighting game Touhou Shinhiroku: Urban Legend in Limbo (PS4) battled its way to 17th place, selling through 6,058 units in its debut week.
Battlefield 1 (PS4) wasn't too far behind, taking an easy 18th place back to the trenches. The WWI themed shooter moved 6,050 copies reaching cutomers this period (220,422 LTD). The title is poised to cross the 225K milestone next week, so kudos to EA.
At the bottom of the list, miniature mobile suits ruled the day. SD Gundam G Generation Genesis (Vita) moved another 5,337 units this period (103,773 LTD) to take the #20 space. Though the title;'s time on the charts looks to be growing short, we did see it cross the 100K milestone, which is always a great sight.
On the Hardware Front
The PlayStation 4 took a well-deserved second place this period, selling through 92,717 units. Of those, 7,499 were PS4 Pros. As of now, the Pro still appears to be supply constrained. It'll be interestiing to see how the ratio pans out when it becomes more readily available.
Still, there are a couple of milestones. The PS4 Pro broke 100,000 units sold, which is an encouraging sign. Even better, the PS4 family broke 1.5 million units sold for the year this sales period. 2016 sales alone stand at over 40% of all PS4 hardware sales since the system's 2013.
The Vita saw a modest bump this period, jumping up to 22,314 units sold.
The PS3, on the other hand, continues to trundle along. The console sold through another 853 units this time around.
Microsoft
it looks like the XBox One S finally got a restock! The XBox One sales rocketed up by 486.33%, to 1,245 for the week. For a system that's struggled to break 300 for much of the past couple of years, that's nothing short of fantastic.
Kudos, Microsoft. You did well. No funny story today.