Just when I thought I was out…they pull me back in.
Earlier today, Funimation started streaming a new promotional video for the upcoming season of Attack on Titan. The English-subtitled teaser shows off the fearsome Beast Titan.
Pony Canyon is streaming an un-subtitled version of the same teaser in regions outside of the United States, Australia, New Zealand, Mexico, and South Korea.
Attack on Titan's second season is currently slated for an April 2017 première.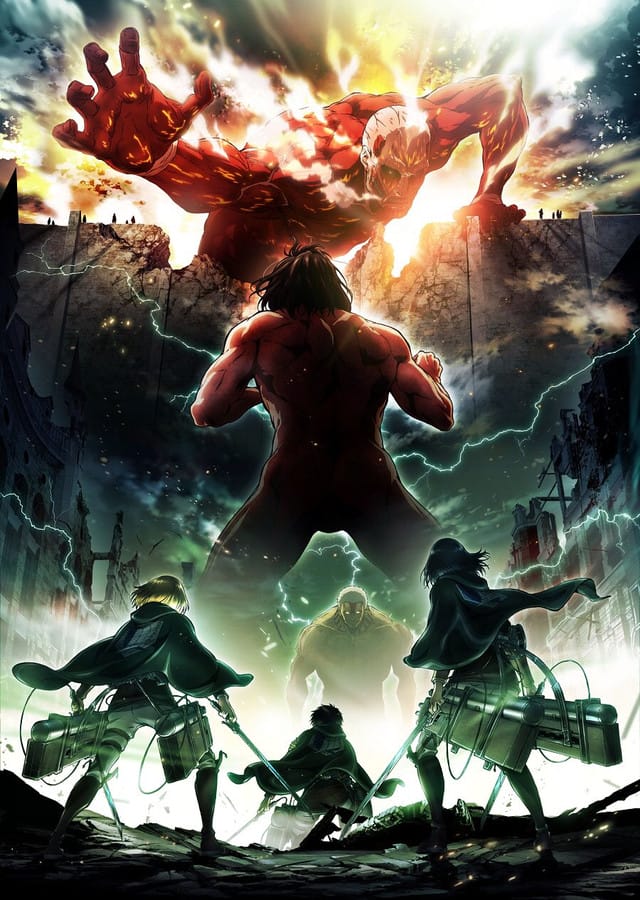 Tetsuro Araki (Death Note, High School of the Dead), who directed the show's first season, will serve as Chief Director on the project while Masashi Koizuka takes the director's chair at Wit Studio. Kyoji Asano (Psycho-Pass) will return as character designer, while Yasuko Kobayashi (JoJo's Bizarre Adventure, Shakugan no Shana) reprises her duty in series composition. Hiroyuki Sawano will score the show's soundtrack.
The remaining staff includes:
Chief Animation Directors: Kyoji Asano, Satoshi Kadowaki, & Ayumi Yamada
Assistant Director: Hiroyuki Tanaka
Action Animation Director: Yasuyuki Ebara, Arifumi Imai, & Takuma Ebisu
Art Setting: Yuuho Taniuchi
Titan Setting: Takaaki Chiba
Prop Design: Takuma Ebisu
Color Key: Ken Hashimoto
Art Director: Shunichiro Yoshihara
3DCG Director: Shigenori Hirozumi
3DCG Producer: Shuhei Yabuta
Director of Photography: Kazuhiro Yamada
Editing: Aya Hida
Sound Director: Masafumi Mima
Sound Effects: Shizuo Kurahashi
Sound Production: Techno Sound
Much of the original voice cast is returning for the series, including:
Eren: Yuuki Kaji
Mikasa: Yui Ishikawa
Armin: Marina Inoue
Jean: Kishō Taniyama
Annie: Yu Shimamura
Sasha: Yu Kobayashi
Christa: Shiori Mikami
Conny: Hiro Shimono
Reiner: Yoshimasa Hosoya
Bertholt: Tomohisa Hashizume
Ymir: Saki Fujita
Levi: Hiroshi Kamiya
Erwin: Daisuke Ono
Hanji: Romi Park
Hannes: Keiji Fujiwara
Attack on Titan is based on Hajime Isayama's manga series of the same name. The show's first season aired in the spring 2013 anime season, and spanned 25 episodes. Five OVAs, spinoff anime series Attack on Titan Junior High, two live-action films, and nine video games were produced following the show's run.
The most recent title, Attack on Titan: Wings of Freedom, was published by Koei Tecmo and developed for the PlayStation 3 and PlayStation 4 by Omega Force (Dynasty Warriors). The game is due for release in western territories in August.
In the west, Attack on Titan was licensed by Funimation. The company released the title on DVD and Blu-Ray, in addition to streaming platforms Netflix, Hulu, and FunimationNow. The series aired on Adult Swim's Toonami block in 2014.
Source: YouTube (Funimation)