Santa's been very good to the Animazement attendees!
Earlier this week, North Carolina's Animazement announced that five new guests will attend their 2017 event:
Hiroaki Hirata (Voice Actor)
Ryusei Nakao (Voice Actor)
Keiko Han (Voice Actor)
Masuo Ueda (President & CEO, A-1 Pictures)
Hidetaka Tenjin (Mechanical Designer)
Hiroaki Hirata has been active in the anime industry since 1985. The Tokyo native has voiced numerous prominent character across his career, including:
Sanji (One Piece)
Benny (Black Lagoon)
Kotetsu T. Kaburagi (Tiger & Bunny)
Shiro Fujimoto (Blue Exorcist)
Yasuyoshi Sano / Aeon Clock (Air Gear)
Leomon (Digimon Adventure Franchise)
Hirata was awarded Best Actor in the 6th Seiyu Awards (2012) for his work as Kotetsu T. Kaburagi, Yasuyoshi Sano, and Sanji. In addition, Hirata has served as the Japanese dub voice for numerous Hollywood stars, including Johnny Depp, Matt Damon, and Ewan McGregor.
Outside of his acting work, Hirata founded the Hirata Production acting agency in 2012.
Ryusei Nakao has been active in the industry since 1965. Through his career, Nakao has voiced numerous major roles, including:
Isami Nishimura (Touch)
Tambourine (Dragon Ball)
Frieza (Dragon Ball Z)
Caesar Clown (One Piece)
Baikinman (Soreike! Anpanman Franchise)
Kurotsuchi Mayumi (Bleach)
Carlos Rivera (Ashita no Joe 2)
Keiko Han has been active in the industry since 1966. Through her career, Han has lent her voice to numerous iconic characters, including Mobile Suit Gundam's Lalah Sune and Sailor Moon's Luna. Other notable roles include:
Yayoi Yukino (Queen Millennia)
Mitsuo Hama (Sazae-san)
Athena (Saint Seiya)
Ramen Tenshi, Oshiruko-chan, & Shabondaman (Anpanman)
Megumi (Detective Conan / Case Closed)
Sheila (The World Is Still Beautiful)
Boshin Yuki (Galaxy Express 999)
Annerose von Grunewald (Legend of the Galactic Heroes: Overture to a New Year)
Han's daughter, Megumi Han, is also active in the industry as a voice actress.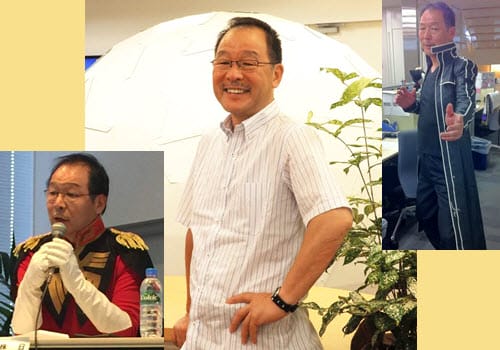 Masuo Ueda has been active int he industry since the 1970s, having worked on Mobile Suit Gundam as a Production Assistant. He began working at Aniplex in 2003, and currently serves as the company's chairman. He became A-1 Pictures's President and CEO in 2010, replacing Hideo Katsumata for the position. In addition, Ueda serves as director of The Association of Japanese Animation (AJA).
Ueda's worked on numerous titles through his career, including:
Mobile Suit Gundam (Production Assistant)
Space Runaway Ideon (Production Assistant)
City Hunter (Producer)
Mobile Suit Gundam 0083: Stardust Memory (Producer)
Mobile Suit Victory Gundam (Producer)
Mobile Suit Gundam: 08th MS Team (Producer)
Mobile Suit Gundam Wing (Producer)
Crest of the Stars (Executive Producer)
Cowboy Bebop: The Movie InuYasha Films 2, 3, & 4 (Producer)
Darker Than Black (Planner)
Sword Art Online (Executive Producer)
ERASED (Executive Producer)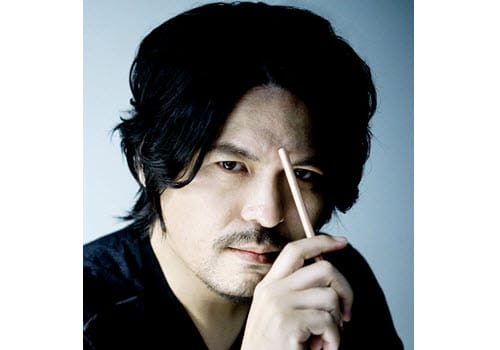 Hidetaka Tenjin has been is an illustrator and mechanical artist, who became a freelance illustrator after graduating from Shibaura Institute of Technology's Department of System Engineering. Tenjin's career technically began while it was in college, though, when he provided an illustration of Macross' VF-1 Valkyrie for a fan site. This led to work for official publications Macross Chronicle and Space Battleship Yamato Fact File.
Tenjin has since gone on to provide mechanical artwork for numerous titles, including:
Macross Zero
Macross Frontier
Macross Delta
Hellsing Ultimate
Genesis of Aquarion
Aquarion Evol
Mobile Suit Gundam Evolve
In addition to working as a mechanical designer, Tenjin has also served on a voice actor in several titles, including GARO: The Animation (Rafael Banderas) and Hunter x Hunter (Goreinu).
Animazement will be held from May 27 – 29, at North Carolina's Raleigh Convention Center. Other confirmed guests include:
JP Yates (Educator)
Jun Sugawara (NPO Animator Supporters Founder)
Linda Young (Voice actress)
Noiz (Musicians, Visual Kei)
Rachel and Jun (YouTubers)
Sho Asano (Musician, Shamisen)
Someta Hayashiya (Rakugo Comedian)
Taishi Yamabe (Musician, Taiko Drum)
The☆Jacabal's (Samurai Actor Performers)
Source: Animazement