Хорошо! "Kud" Noumi's getting her own anime adventure.
Earlier today, Visual Arts CEO Takahiro Baba announced that Kud Wafter will (tentatively) receive an anime adaptation. Baba noted that the company is "currently (financially) planning" the project, and working to bring together a production committee.
In addition, Visual Arts reiterated that Visual Arts aims to bring the original Little Busters! visual novel to Valve's Steam marketplace. The company hopes to reveal more news on the project in the spring.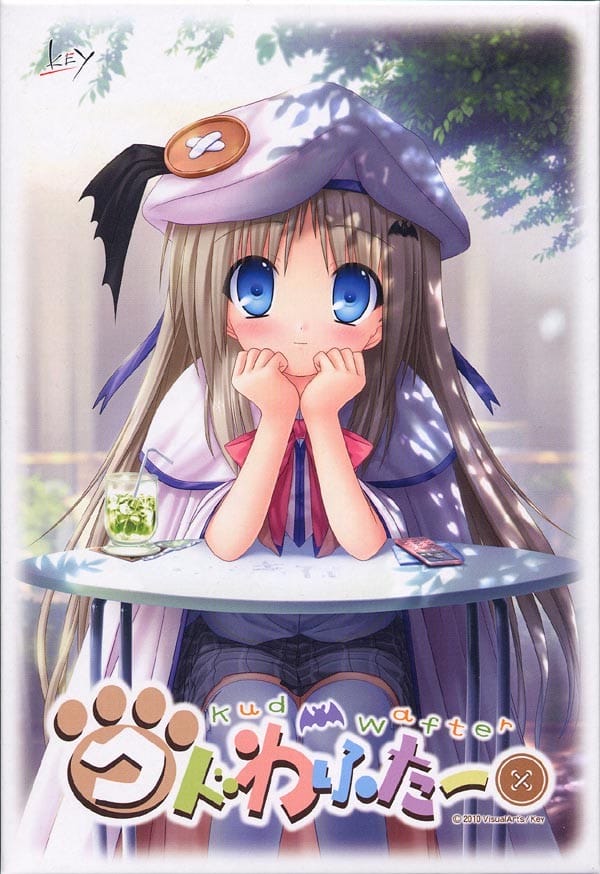 Kud Wafter is developer Key's eighth adults-only visual novel. The title hit Japanese PCs on June 25, 2010. Developer Prototype ported the title to Sony's PSP and Vita handhelds, with both versions hitting stores in 2013.
Key also produced a manga adaptation with illustrator Bakutendō, which ran in ASCII Media Works' Dengeki G's Magazine, The series ran from May 2010 through February 2014, and spanned six collected volumes.
Kud Wafter is a spinoff of 2007 visual novel Little Busters!, which revolves around character Kudryavka "Kud" Noumi. The title is set shortly after the original Little Busters!, and focuses on the budding romantic relationship between Kudryavka "Kud" Noumi and Little Busters! protagonist Riki Naoe.
Little Busters! received an anime adaptation, whcih aired in the Fall 2012 broadcast season. Yoshiki Yamakawa (Is It Wrong to Try to Pick Up Girls in a Dungeon?, Kill Me Baby) directed the project at J.C.Staff, with Haruko Iizuka (School-Live!, Inu X Boku Secret Service) providing character designs. Michiru Shimada (Shugo Chara!, Jewelpet Twinkle) was in charge of series composition for the project.
The team reunited a 2013 OVA, as well as sequel projects Little Busters! Refrain and Little Busters! EX. Sentai Filmworks currently holds the rights to all three titles, which they've released in North America on DVD and Blu-Ray.
Sources: Facebook (VisualArtsUSA), AkibaBlog