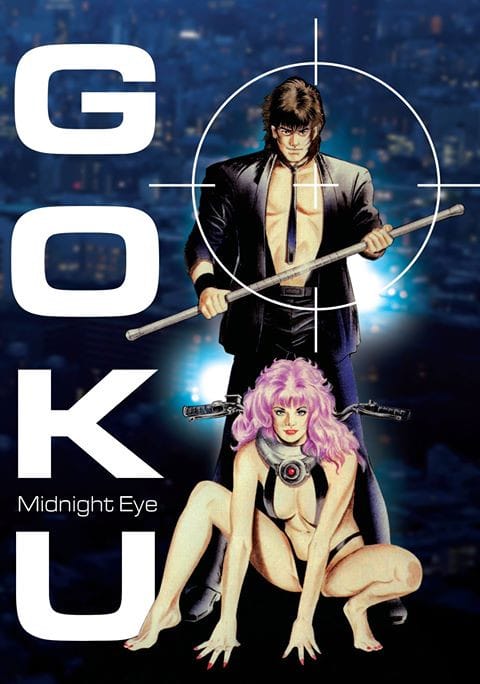 Now this is a name I haven't heard in years! No, really.
Earlier today, Discotek announced that they licensed Goku Midnight Eye. The company plans to release the title on DVD in "May or June," though a firm release date hasn't been announced. Discotek's release will include both the subtitled Japanese and the English dub.
Goku Midnight Eye is a 1989 OVA, based on Buichi Terasawa's (Space Adventure Cobra) manga of the same name. Yoshiaki Kawajiri (Ninja Scroll, X) directed the project at Madhouse, with Hiroshi Hamasaki (Cyber City Oedo 808, Outlanders) providing character designs. Creator Buichi Terasawa teamed up with Ryûzô Nakanishi (Dog of Flanders, Oishinbo) to produce the OVA's script.
Urban Vision originally released Goku Midnight Eye in North America. Manga Entertainment distributed the title in the United Kingdom and Australia.
Source: Facebook (Discotek Media)