Ahoy, mateys! The J-Novel Club is taking to the seven seas to spread the word of light novels!
Earlier today, Publishers Seven Seas and J-Novel Club announced that they will join forces to publish print versions of J-Novel Club's titles. Two titles will lead off the initiative, though release dates have yet to be announced:
Grimgar of Fantasy and Ash (Hai to Genso no Gurimugaru) by Ao Jyumonji, Illustrations by Eiri Shirai
Occultic;Nine by Chiyomaru Shikura, Illustrations by pako
Both titles are currently available in digital format through J-Novel Club's online service. Digital storefronts, including Amazon's Kindle Store and Barnes & Noble's Nook storefront, offer collected volumes.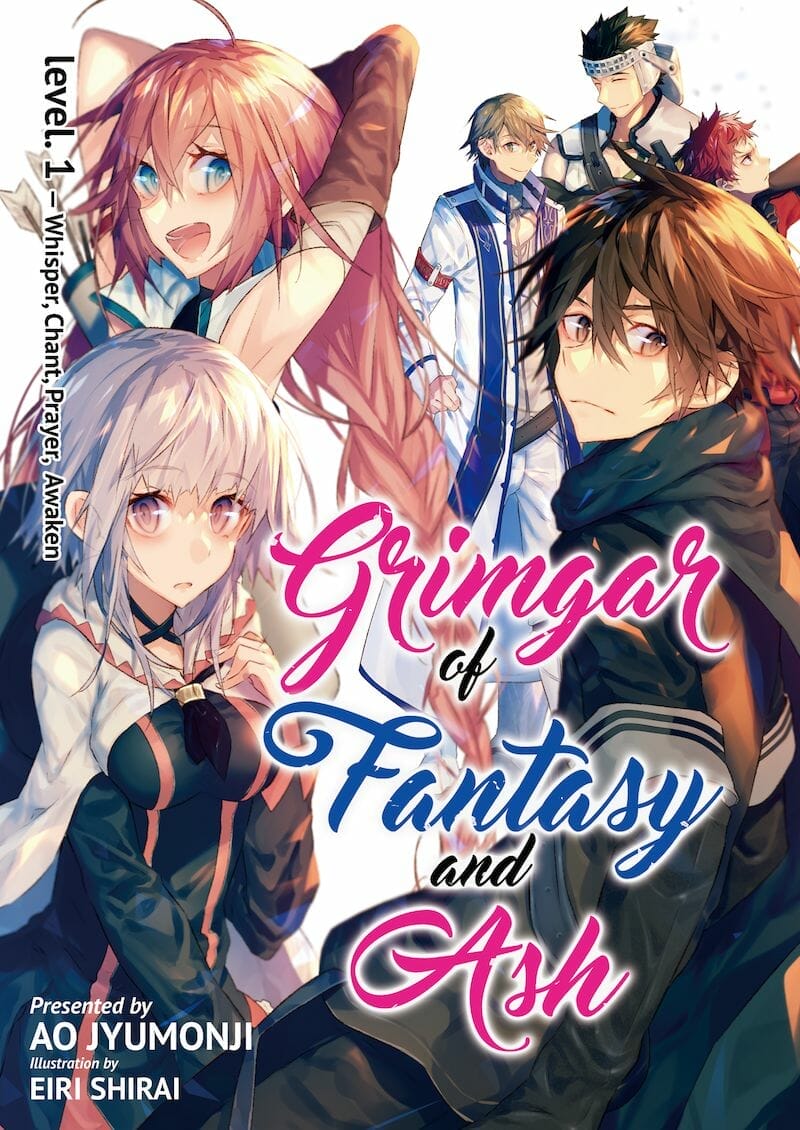 Grimgar of Fantasy and Ash began in June 2013, under Overlap's "Overlap Bunko" imprint. Nine volumes of the series have been released to date, with the latest book hitting Japanese retailers on August 25. Mutsumi Okubashi is working on a manga adaptation of the title, which currently runs in Square Enix's Gangan Joker.
Grimgar of Fantasy and Ash received an anime adaptation, which aired during the Winter 2016 broadcast season. Ryosuke Nakamura (Psychic School Wars, Aiura) helmed the project, wrote the scripts, and took charge of series composition. Mieko Hosoi (Psychic School Wars) provided character designs on the show.
J-Novel Club first announced that they licensed the series in October. They describe the title as:
Why are we doing this…?

When Haruhiro came to, he was in the darkness. Not knowing why was he here, or where "here" even was. With him were others who also remembered little more than their own names. What they found when they came out of the underground was a world that was 'just like a game.' In order to survive, Haruhiro forms a party with others in the same situation as him, learns skills, and takes his first steps forward into the world of Grimgar as a trainee volunteer soldier.

Not knowing what awaits him… This is a tale of adventure born from the ashes.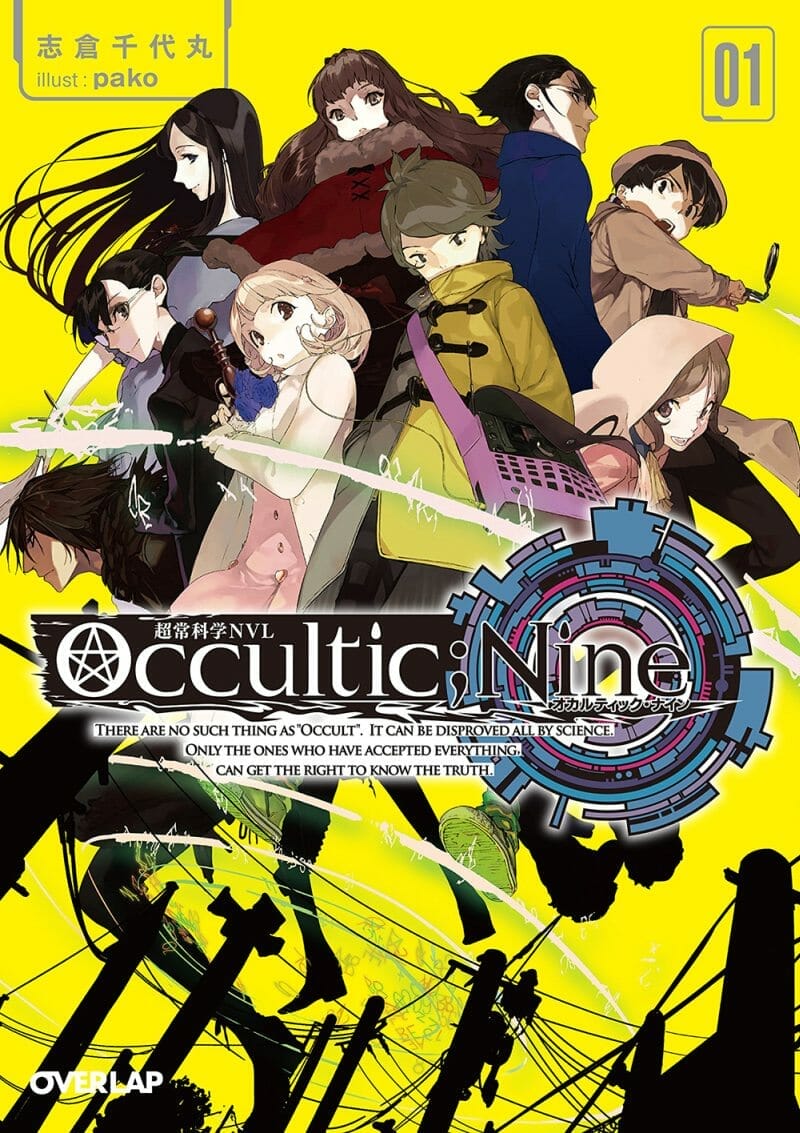 Occultic;Nine is an ongoing series, which first hit stores in August 2014 under Overlap's "Overlap Bunko" imprint. An ongoing manga adaptation, which features illustrations by Ganjii, is also running in Kodansha's good! Afternoon magazine.
Occultic;Nine
Q: Do you believe in ghosts?
A: Of course not!
Yuta Gamon, a young boy who lives in Kichijoji, runs an occult blog called "Kirikiri Basara." He spends his days dreaming of making a fortune off his affiliate links. What starts off as a tiny feeling that something's wrong develops into a case that goes beyond imagination. Suddenly, Yuta brings together the fates of nine strangers.
Black magic, the afterlife, psychics, fortune-telling, other dimensions, prophecies, hypnosis, urban legends… The world is filled with flim-flam!
This is the first book in the Paranormal NVL Occultic;Nine series, from the mind behind Steins;Gate and Chaos;Child! An anime adaptation is airing and streaming worldwide Fall 2016.
Source: GoManga